Schools across the country will be marking World Book Day on 1st March and inspiring children to come together to enjoy reading and discover the pleasure of books.
Reading is not only an important skill for learning, but can also be an immensely pleasurable pastime for a whole lifetime. All schools will actively encourage reading but there is plenty that you can also do at home throughout your child's school life!
Be a Good Role Model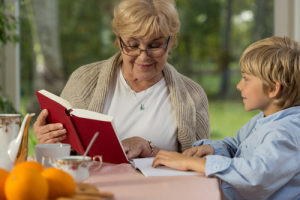 Sometimes it can be difficult to inspire children to read if they can see that it isn't something that inspires you. Let them see you enjoy reading as a leisure activity and something you really look forward to doing.
Tell them about stories you read as a child that you still remember and maybe see if you can get hold of the same books and read them together. Likewise, ask them about books that are popular amongst children at the moment or that they may have shared at school and try and find something by the same author to read at home.
It is always nice to share a book together, maybe taking it in turns to read and chat about what you think of the characters or where the storyline may go.
Reading Activities
Reading doesn't always have to involve sitting down with a book. Pages and pages of words daunt some children, but there are plenty of ways you can still get reading into everyday life. Ask them to help read the leaflets or guides if you go out for the day. If a craft kit or game includes instructions, don't automatically read them for your child, ask them to read them to you. You could write a shopping list and suggest that they help at the shops by reminding you what is on it.
Reading Routine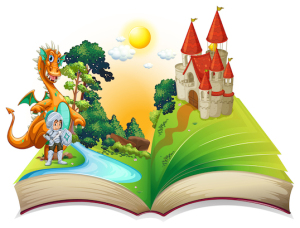 All children love being read to and reading a story at bedtime is lovely for both parent and child. Make your reading exciting, including character voices and then ask them to read a page to you. Hopefully they will be enthused by your storytelling and incorporate the same expression in theirs.
As they get older, set a specific time aside each day to listen to them read. This can be at the breakfast table, while you prepare dinner or just over a drink when they get in from school.
Keep up the Interest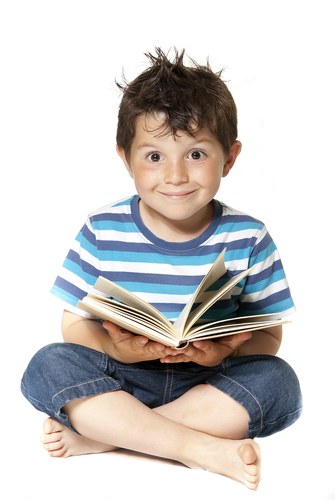 Reading needs to be something that children want to do but, if the reading matter isn't appealing to them, the enthusiasm won't be there. Magazines on specific interests will be more engaging for them and may then encourage them to go on to read books on the same subject.
Ask them questions about what they are reading. If you show an interest too they will enjoy telling you about it or reading further to answer your questions. It will also help to feed their curiosity and enthusiasm for the subject.
Address Problems Early
All children develop their reading skills at different rates and to different degrees. For most, with practice and support, it will progress throughout their primary years. For some, however, they may continue to find it difficult and may be reluctant to read for various reasons. Certain children may just not enjoy it but, for some, a reluctance to read isn't a sign of laziness or lack of interest. For a few children there may be underlying problems that cause them to put up barriers when asked to read. These problems could be as simple as needing glasses. Poor eyesight may not become apparent in general life day-to-day but can make close work frustrating and if it is something they've always lived with, they may not realise that it can be corrected!
Dyslexia and Irlen Syndrome (a sensitivity to light), are also conditions will make reading challenging for your child. If you are concerned, speak to their teacher about their progress and they can either put your mind at rest about their progress, or help find a way to support them.
Early intervention is essential to help with your child's development and to prevent the aversion to reading before it goes on to hold them back in other areas.
Reading is a wonderful way to fire the imagination and escape into another world.
Help your children discover the joy that reading can bring!
Have you tried our Reading resources yet? You can find and select the reading topics in each year group.