Remember all the talk of freeing teachers up to do what they do best, releasing them from red tape and giving them more freedom with the curriculum? Did you think it sounded a welcome relief from the bureaucracy that was stifling your kids' teachers' creativity? What does it mean for you now that it appears schools are being forced into becoming academies?
Unlike state secondary schools, academies are not controlled by local authorities. Instead they are like independent schools, only funded directly by central government. They do not have to follow the national curriculum and have the freedom to create their own. Sounds good and it was meant to give schools more choices but in reality, Headteachers are rushing to convert their schools to academies as the government makes doing so the most financially viable way forward, thereby removing any real choice.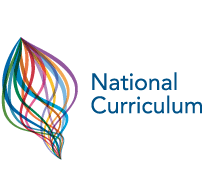 As a parent, were you aware that the National Curriculum review consultation, which closed last week, will lead to changes to the national curriculum? As the majority of schools seem likely to become academies, not obliged to follow this curriculum, so long as what they offer is 'broad and balanced', it seems likely that the most significant impact on students' education will in fact be the English Baccalaureate (Ebacc), which focuses on measuring schools' success in core subjects.
The Ebacc is awarded to students achieving good GCSE or iGCSE passes in English, maths, the sciences, a modern or ancient foreign language and a humanity such as history or geography. Parents know that core subjects are important but now, more than ever, achieving good grades in these subjects will be the passport to further education and work. EdPlace supports a focus on the core subjects as part of a broad and creative curriculum offer. We'd love to hear your views.