We can use trigonometry to answer some bearings questions, provided that we have sufficient information.
It is always useful to draw a quick sketch of the situation from the information given in the question. The diagram does not have to be at all accurate.
Example
A boat is due South of a lighthouse and sails on a bearing of 292º for 51 km until it is due West of the lighthouse. How far away is it now from the lighthouse (to 3 sig. figs.)?
Answer
Draw a sketch using the information given and work out the relevant angles in the right-angled triangle.
Here the interior angle = 360 - 292 = 68º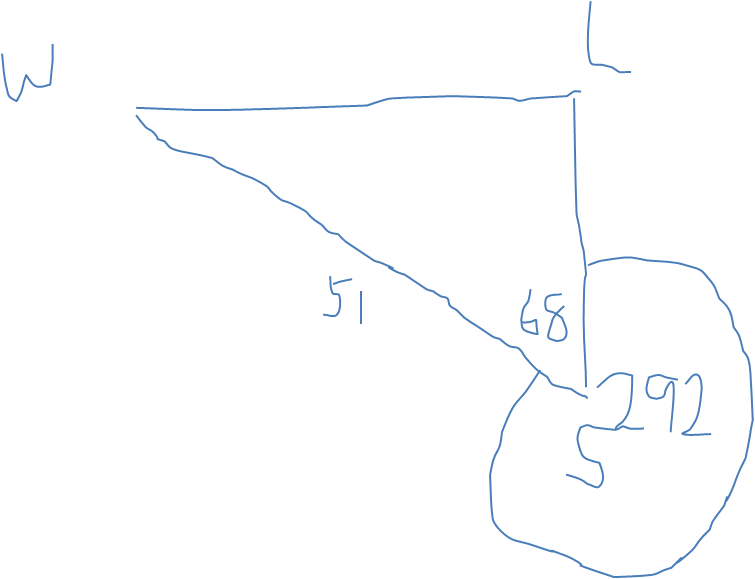 We want to find the side length LW.
Set up the trig equation to get:
sin68º = LW/51
LW= 51 sin68º
LW = 51 x 0.92718....
LW= 47.3 (3 s.f.)
Answer is 47.3 km