A sketch can be drawn from the given information to help you answer trigonometrical questions.
The sketch does not need to be accurate as it is just there to show you the position of the sides in relation to the angles (opposite, adjacent, hypotenuse)
Example
Triangle ABC has a right angle at B.
AB = 10 cm
∠ACB = 22.5º
After sketching the triangle, use trigonometry to calculate the length of the side AC.
Answer
Sketch the triangle roughly.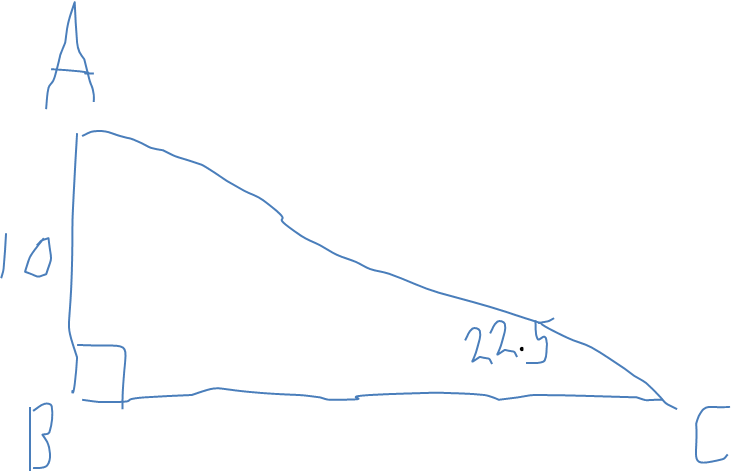 Set up the trig equation using the sketch.
sin 22.5º = 10/AC

AC = 10/sin22.5º

AC = 26.1 cm