In a scale diagram, we plot a course according to the distances and bearings given in the question. We use a suitable scale to reduce the size of the distances involved.
Example
A plane flies 94 miles on a bearing of 070º and then a further 56 miles due East. It then makes another turn and flies another 87 miles on a bearing of 130º.
Use a scale drawing with a scale of 1cm to 10 miles to plot this journey and find the distance and bearing on which the plane must now fly to return directly to its starting point.
Answer
Here is a sketch of the scale drawing. The red line shows the plane's route.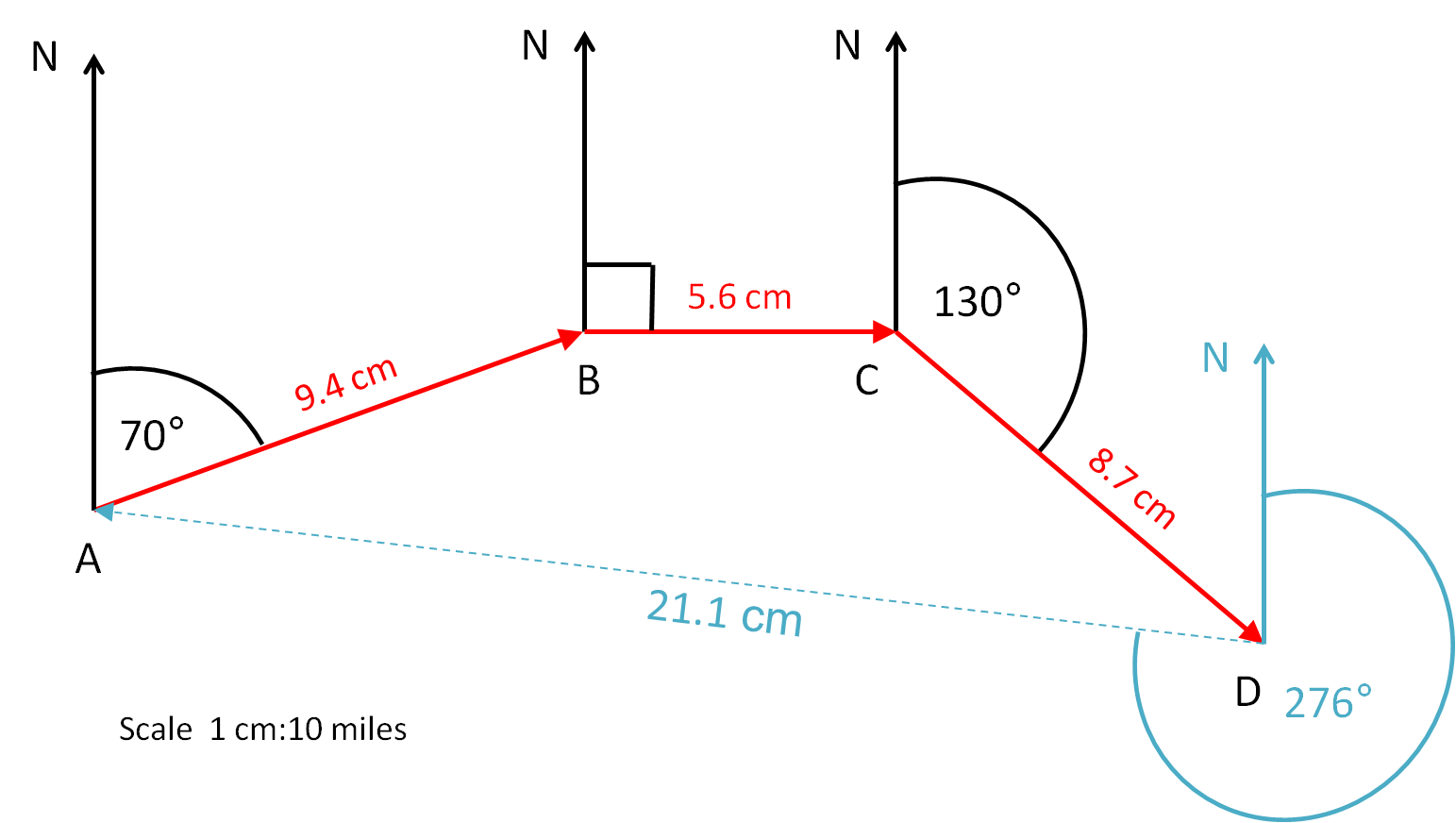 From the diagram, we can measure the return bearing as 276º.
The return distance is 21.1 cm which represents 211 miles.