A vector is a "carrier" of information regarding a shifting movement.
A 2D vector can be written in the form
where x is the horizontal shift and y is the vertical shift.
The following diagram shows how a positive of negative number affects the direction of the shift.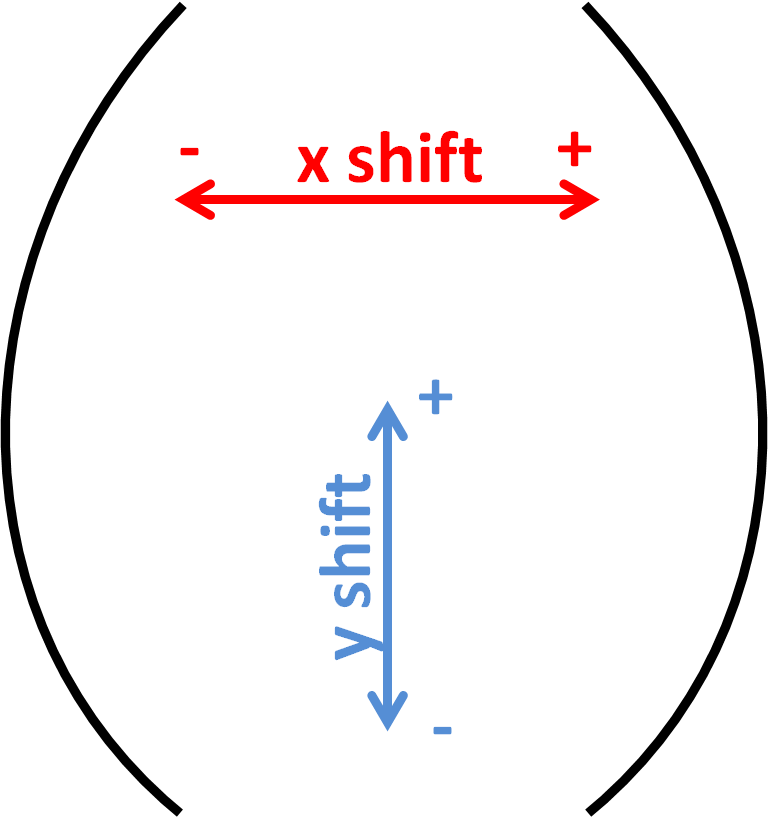 Example

In the diagram,
A is at (4,8)
B is at (3, 4)
C is at (8,2)
D is at (8,6)
State the vector which maps B to C.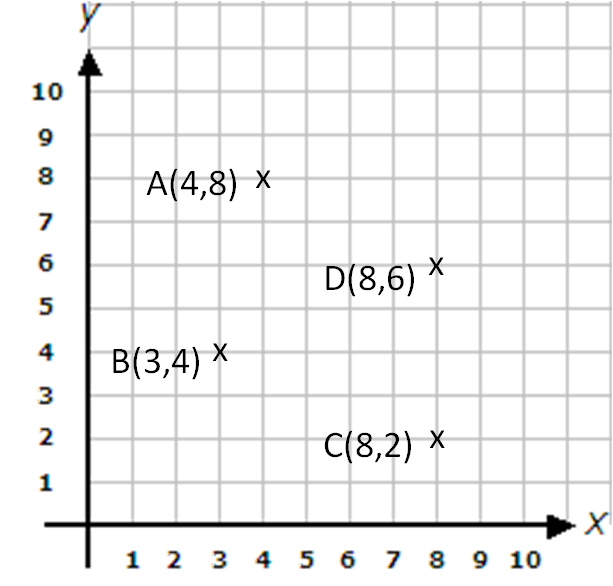 Answer
The x coordinate is increased by 5.
The y coordinate is decreased by 2.
The vector is: