There are quite a few circle theorems to learn.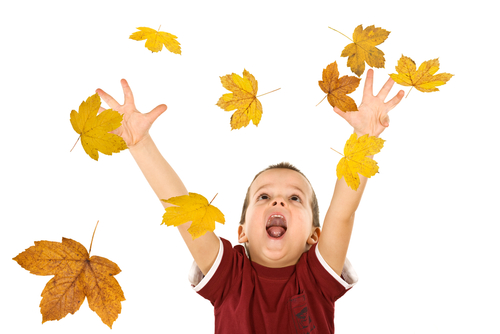 Why oh why? I hear you ask.
Circle theorems are a great way to investigate things using various properties and facts.
This is a great skill to have, be confident to play around and discover different facts not just in circles but in any form of mathematics.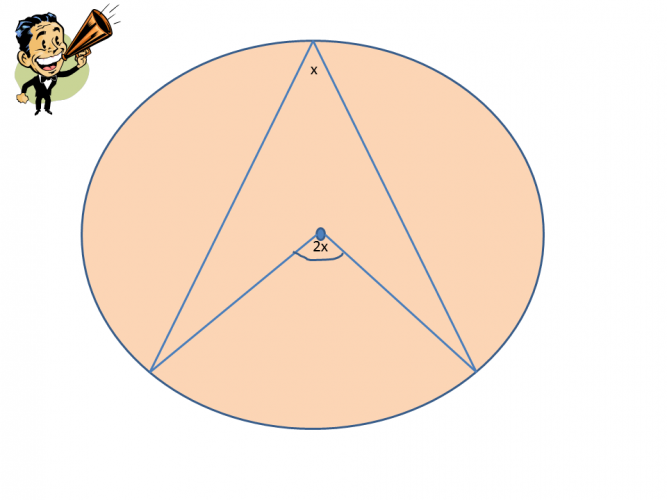 Theorem - the angle at the centre is twice the angle at the circumference.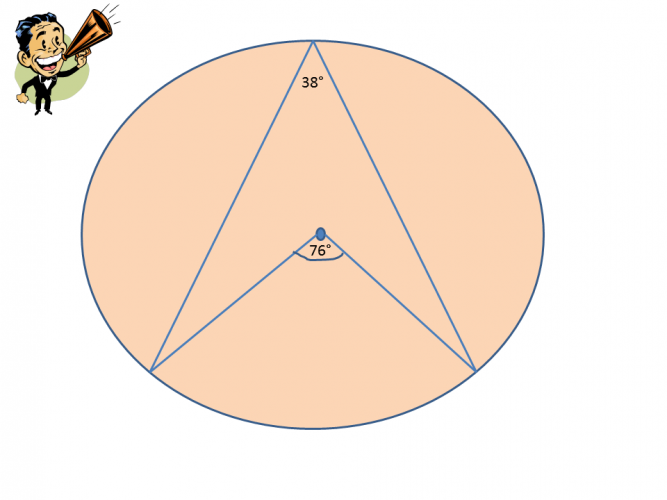 Example - The angle at the circumference is 38°. Applying this theorem 38 x 2 = 76°
So what are you waiting for?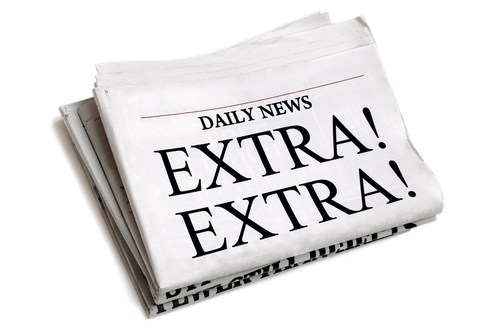 Sometimes you have to recall other angle properties.
This is all part of the investigation of circles. Look out for these.