Tree diagrams are useful to answer probability questions where there is more than one event happening in succession.
Example
There are 7 red balls and 5 yellow balls in a bag.
I take one ball from the bag and keep it.
I then take another ball from the bag.
What is the probability of choosing two red balls?
(Give your answer as a reduced fraction in the form a/b)
Answer
Here is a tree diagram to show this information.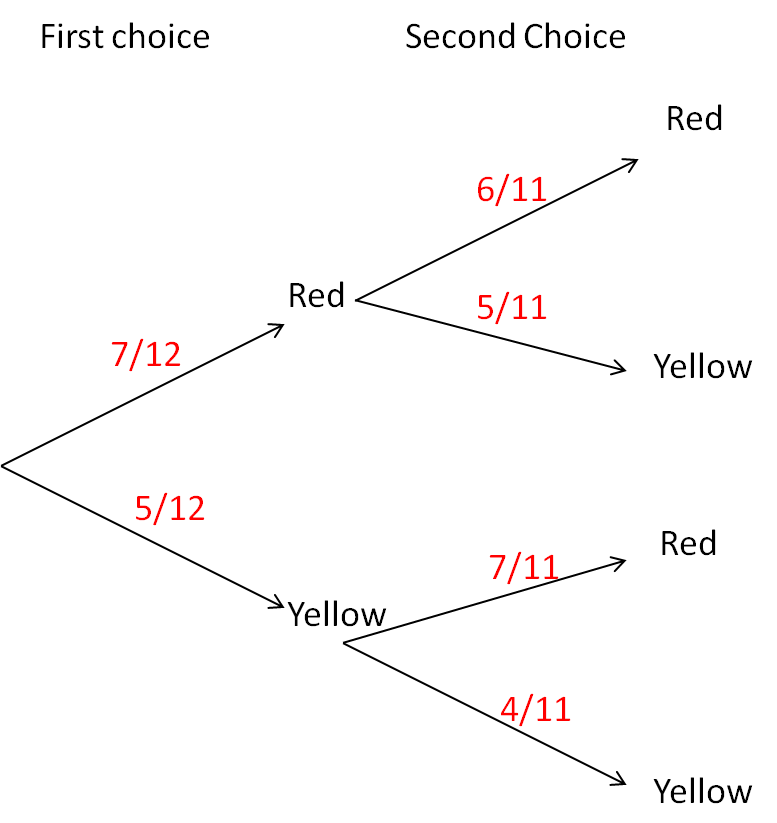 Notice how the probabilities change for the second choice depending on whether the first choice resulted in a red or a yellow ball.
P(Red Red) = 7/12 x 6/11 = 42/132 = 7/22