This worksheet is about finding lengths using the cosine rule.
Look at triangle ABC below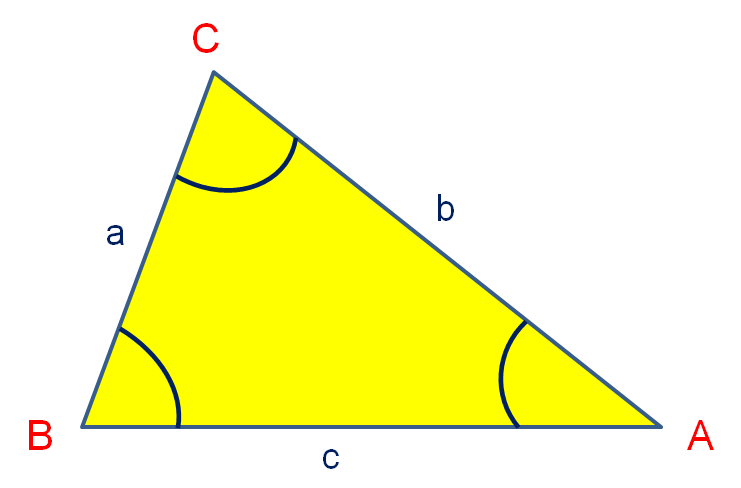 The cosine rule states that:
a2 = b2 + c2 - 2bc cosA
We use the cosine rule when we are dealing with two sides of a triangle and the angle between these two sides.
Example:
In triangle PQR, which is not drawn to scale, PQ = 7 cm, QR = 22 cm, and ∠PQR = 145º.
Find the length PR to 3 sig figs.

Answer:
Using the cosine rule,
PR2 = 72 + 222 - 2 x 7 x 22 x cos145º
= 49 + 484 - 308 x (-0.819)
= 785.3
PR = √785.3 ≈ 28.0 cm