Look at the following triangle and notice how it is conventionally labelled with the side of length a opposite the angle at A, the side of length b opposite the angle at B, and the side of length c opposite the angle at C.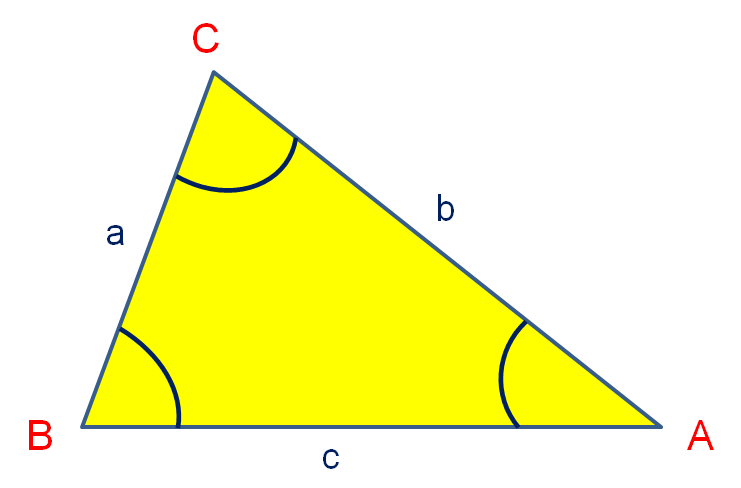 The formulae for its area are:
Area = ½absinC
Area = ½acsinB
Area = ½bcsinA
Choose the most appropriate formula, depending on the information that you have. You are looking for the given lengths of two sides and the angle between them.
Example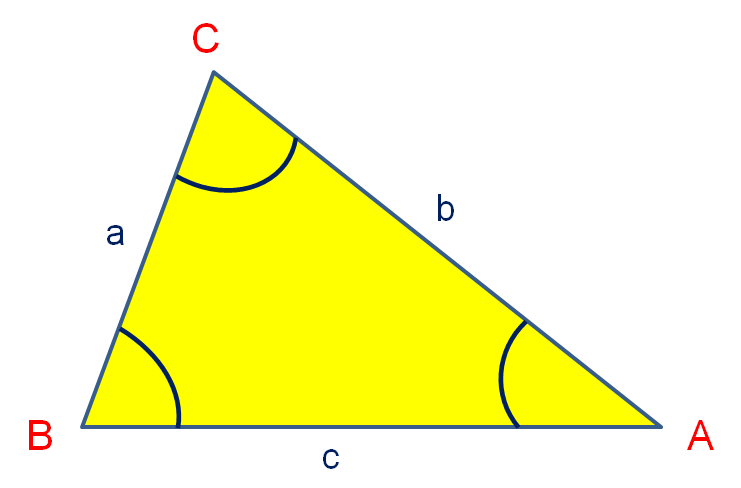 In the triangle above,
b = 4.3 cm
c = 5.1 cm
∠A = 38º
Use a trigonometrical formula, to calculate its area to 3 s.f.
Answer
Using the given information, we can only use the formula Area = ½ bcsinA.
Area = ½ x 4.3 x 5.1 x sin38º
Area = 0.5 x 4.3 x 5.1 x 0.616 = 6.7507... ≈ 6.75 cm2 (3 s.f.)