When we draw a chord AB and then choose a point P on the circumference, we get an inscribed angle, such as ∠APB, as shown below.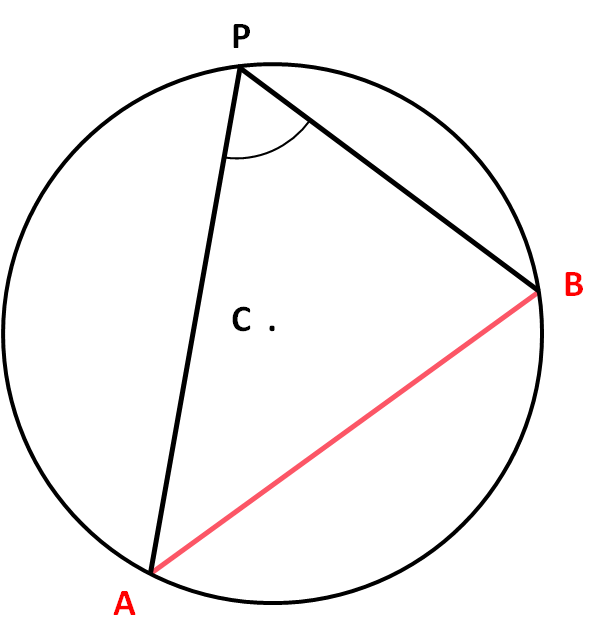 Using the same chord AB, we can also draw an angle ∠ACB, using the centre of the circle, C.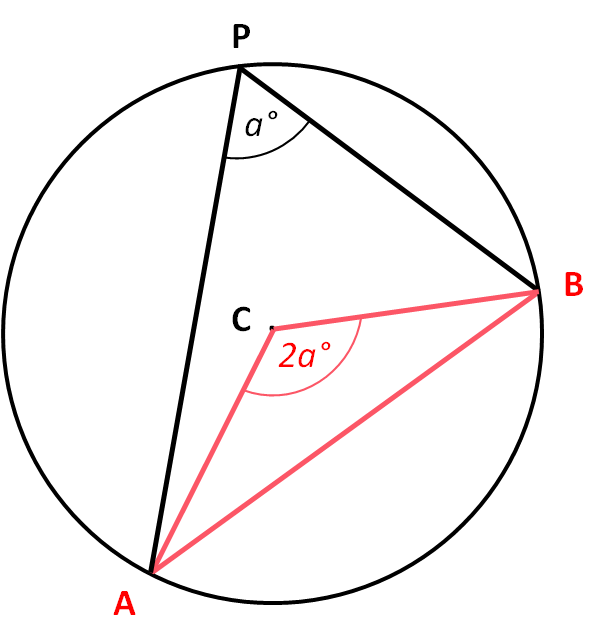 This circle theorem states that ∠ACB is double ∠APB.
The angle at the centre is twice the angle at the circumference.