Pushing and pulling are forces - they cause an object to move. Pulling an object forces it to move towards the thing that is pulling it. Pushing an object forces it away from the object that is pushing it.
Sample Question:
Is this man pushing or pulling his car?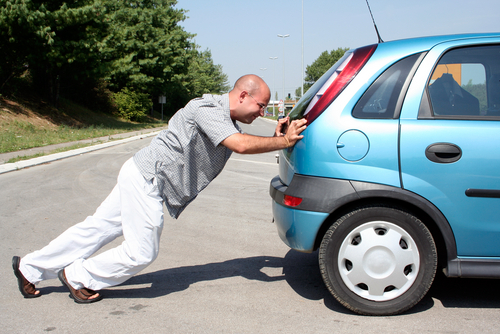 ANSWER: He is pushing the car.