Look at the coloured liquids in these bottles:

The have a flat surface, which will stay flat if the bottle is tilted. Each liquid takes on the shape of its container - in other words, it fills the container, there are no air gaps.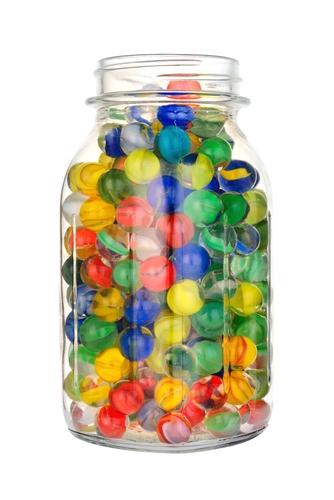 We can see that these solid marbles do not fill the jar or take its shape, because there are air gaps between the pieces. The surface is not flat. If we tilt the jar, the marbles will move to make another shape, but the surface will always be lumpy, or uneven.