The sounds made by musical instruments are made in all sorts of ways. They can:
be blown into using your mouth
plucked with your fingers
hit with your hands, hammers or sticks
bowed with a bow (a bow is something that is moved against the strings of an instrument)
Look at the pictures of the instruments and imagine the sound that they make. Then decide how the sound is made. Sometimes an instrument can be played in more than one way. For instance, look at this cello.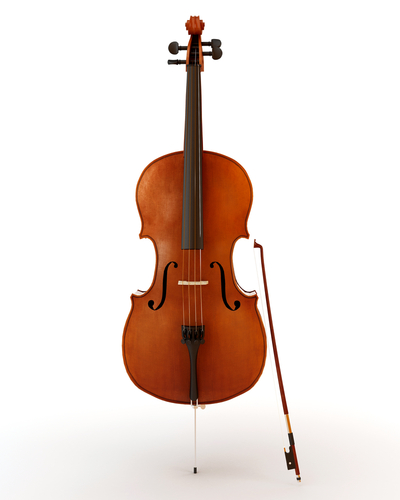 SAMPLE QUESTION: How do you think the cello is played?
Answer: Cellos are mostly played with a bow but it can sometimes be plucked.