Friction is a force that acts whenever moving objects come into contact with each other. The objects don't have to be solid. Friction also works for gases and liquids.
Air resistance is the friction force that acts when a solid object moves through the air. This worksheet is about water resistance, the friction force that acts on an object moving through water.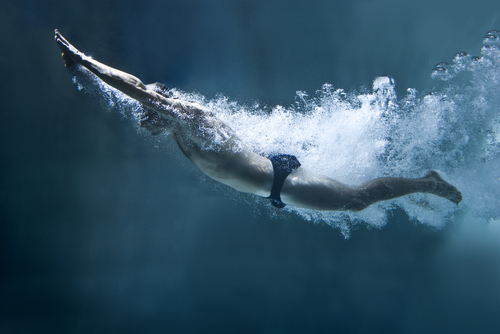 Water resistance is important. Cutting down water resistance as much as possible can make the difference between a gold medal and a silver one!
Try out the questions on this worksheet and test what you know about this watery force.