The picture shows the tilt of the Earth as it orbits the sun.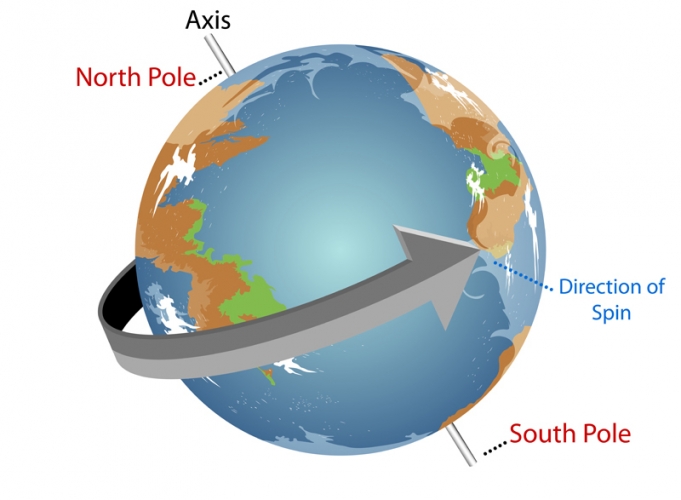 Places on Earth that have extreme temperatures and very little water available to plant life are known as deserts.
The North and South Poles are the places on Earth which receive the least energy from the sun, this makes the poles permanently cold (freezing temperatures all the time). These places are known as cold deserts.
The equator is an imaginary line that is drawn around the centre of the Earth's surface. It divides the Earth into two halves or hemispheres. In the UK we live in the Northern hemisphere. Places at the equator receive the most energy from the sun, making them hot and dry. These places are known as hot deserts.
Due to a lot of things we do on Earth, like burning fossil fuels, our planet is slowly getting warmer. This is known as global warming and is causing climate change.
Due to climate change, some of the ice that covers large areas of the Arctic circle is melting. Many scientists predict that the arctic summer in 2040 will be completely ice free if we do not take urgent action to slow climate change now. They also predict that if we do not do something to stop climate change then desertification of parts of the Earth may occur. This means that even more of the Earth's surface could become desert.