Radiation changes the structure of an atom. This is called ionisation. Ionisation causes the DNA in cells to mutate (change randomly). Mutations cause body cells to behave differently and divide in an uncontrolled manner. This can cause cancer. Therefore, people handling radioactive material take the following precautions:
wear special protective clothing
keep as far away from the source of radioactivity possible
use absorbing shielding
reduce the length of their exposure
do not touch radioactive material.
Radioactivity can be measured using a Geiger-Müller (GM) tube, connected to a ratemeter or counter. Most commonly, it is called a Geiger counter. Radioactivity can also be heard through a loudspeaker. There are three main types of ionising radiation: alpha (α), beta (β), gamma (γ).

Background radiation is all around us. There are many sources of background radiation. The pie chart shows some of them: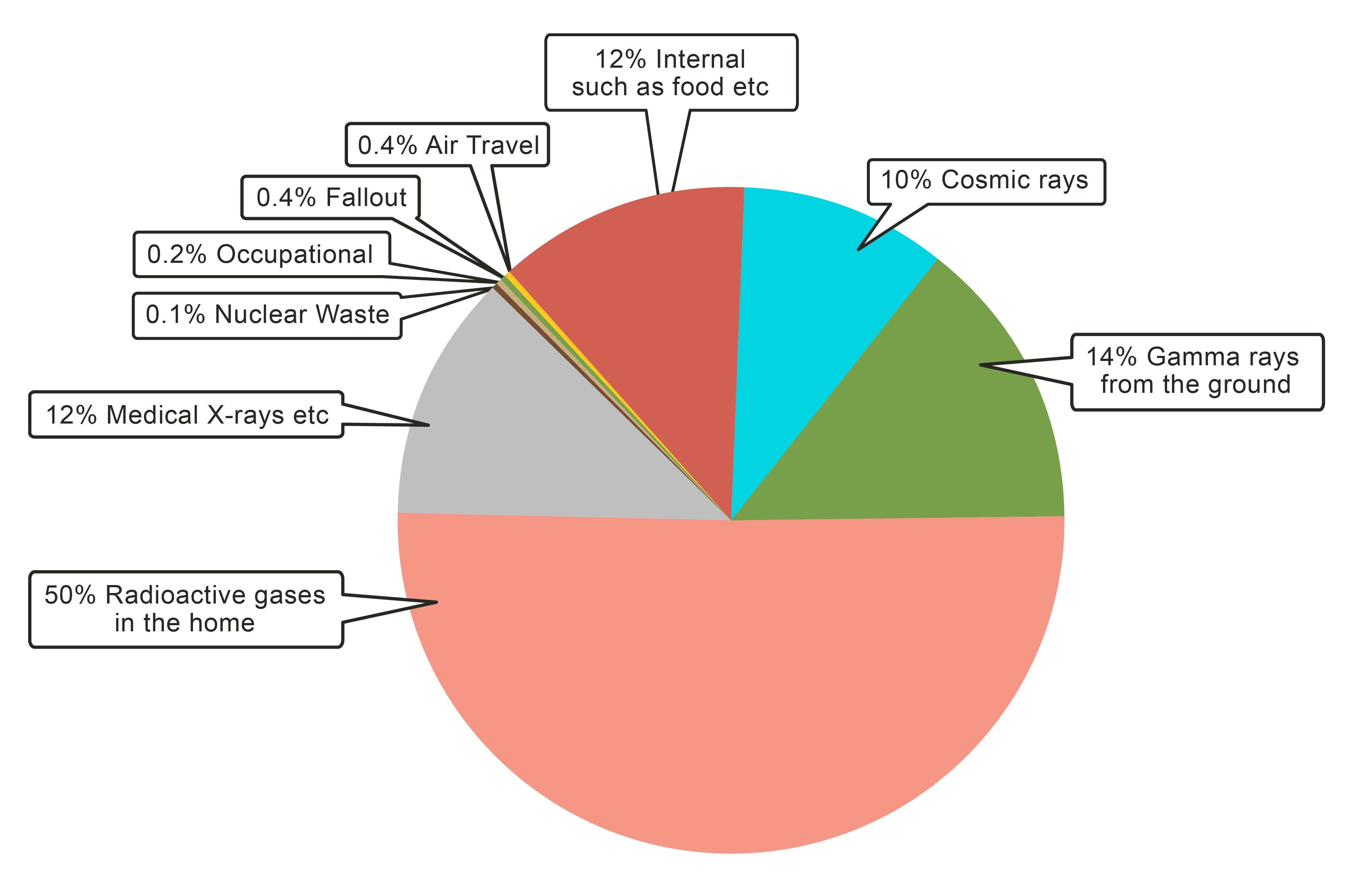 Alpha, beta and gamma radiation come from the nucleus of a radioactive atom. Alpha radiation causes the most ionisation and gamma causes the least. Alpha can be stopped by a thin piece of paper, beta penetrates the paper but can be stopped by a 3mm thick piece of aluminium and gamma can penetrate a 3m thick lead block and concrete. The diagram shows this in more detail: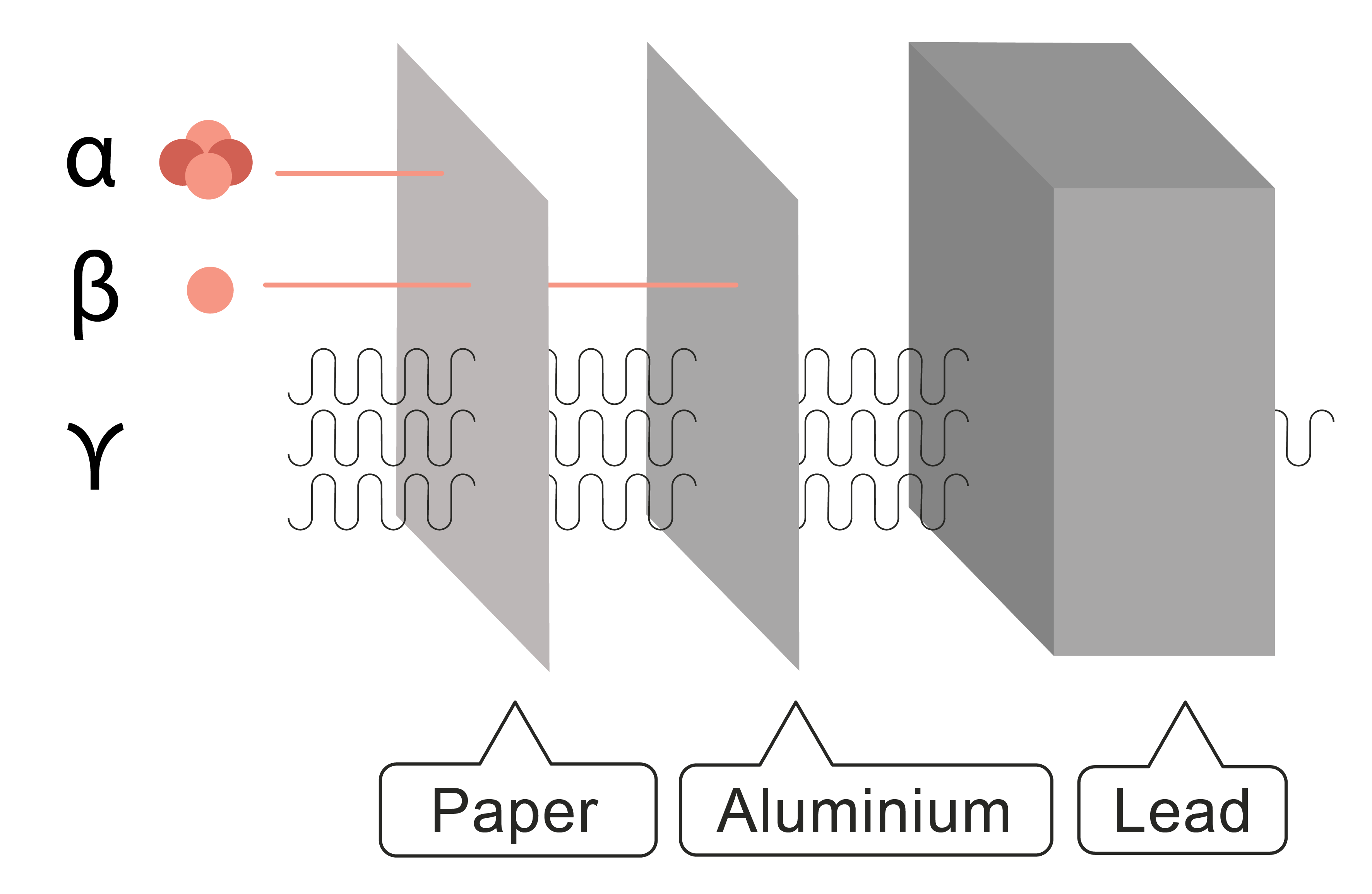 Whereas normally atoms have an overall neutral charge, ionised particles have a positive or negative charge.

What is more, radiation has several uses; for exampe, it is used in radiotherapy to treat cancer. Gamma radiation, specifically, is used by doctors for the sterilisation of medical instruments. Additionally, it has applications in screening for cancer, fire alarms and to measure thickness in the industries.