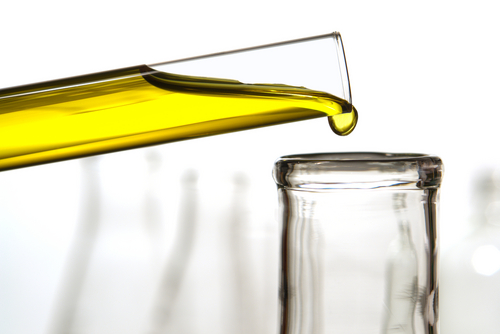 Genetic testing is when a persons DNA is analysed and screened to see if they may inherit genetic disorders. Genetic testing can be done on adults, children, foetuses and embryos. If a person has a version of a gene (also called an allele) that is faulty, then that person may develop a disorder. Testing a persons DNA will tell you if the individual has a genetic disorder or will develop one later on in life.
There are different types of genetic tests. Some genetic tests are done on embryos when a woman is pregnant to see if they will develop disorders like Cystic Fibrosis. Here cells are taken from the embryo and the DNA is screened for different disorders. Genetic testing may also occur during fertility treatment, for example during in vitro fertilisation (IVF). Here a number of embryo's can be screened for faulty alleles. Only the healthy embryo's are implanted into the mothers uterus.
Sometimes genetic tests are done prior to having children. A couple may get genetic testing done if they have a history of genetic disorders in the family and want to know if they are a carrier of a faulty allele. This might help them decide if they want to proceed with having children.
Genetic tests can also be used to see which medications will work best for patients. This is called personalised medicine. Some patients may have conditions that do not allow certain medicines to work.
There are many advantages to genetic testing:
• inform decisions about family planning. If individuals are carriers of faulty alleles they may not wish to have children.
• abortion. Pregnancy may be terminated if the embryo has genes that may lead to crippling disorders.
• prepare for treatment. Families may be able to prepare themselves practically for a child with certain disorders or can start treatment early to prevent symptoms of the disease from developing
• personalised treatment. Patients will be given treatment to suit their specific condition based on their DNA
There are also disadvantages and ethical implications:
• not all genetic disorders can be screened for.
• false positives. A genetic test may pick up a faulty allele incorrectly. This can lead to the individual or couple thinking their child has a genetic disorder when it does not. The couple may decide not to start a family or choose an abortion to avoid having a baby with a disorder.
• false negatives are when a genetic test does not detect any faulty alleles. Individuals and families are wrongly reassured and may continue to plan for children or carry on with a pregnancy.
• insurance companies may refuse insurance to those who have a genetic condition.
• employers might not promote you or may even sack you if they think you will get sick often.
Ethical implications are decisions that may go against peoples beliefs and values. Some of the ethical implications could be:
• families may not wish to know the fate of their child.
• couples may feel pressured into terminating a pregnancy if they know the child will develop a disorder.
• some religions may not allow abortions or genetic testing.
Have a look at the clip below to see how genetic testing is affecting peoples lives: