Pollutants are harmful to us and the environment and it is important that levels of pollution are monitored. We can do this using technology, but nature has a clever way of using organisms to let us know a little bit about habitats and whether or not an area is polluted. They're called indicator species and it is possible to tell if an area is polluted or not by their absence or presence.
Some species can only survive in unpolluted conditions, so if you find them living there then you can be assured that the area is not polluted.
Lichen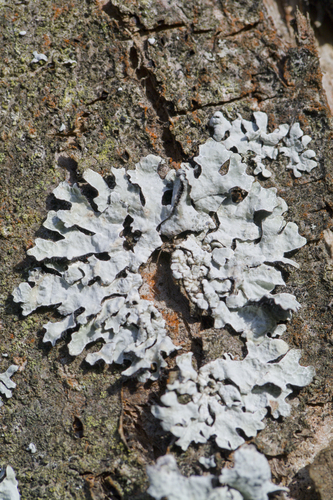 You will probably be familiar with lichen as it is often found on walls, patios, benches etc - if you haven't spotted it, keep an eye out for it and you'll suddenly wonder how you haven't noticed it before! Some lichen can cope with high levels of pollution and others cannot grow there and will only survive where the air is clean. The type of lichen growing in an area is a great indicator of the air quality.
Blackspot fungus
This is another indicator of air pollution. It is typically found on roses, which is not something the gardener wants to encourage! However, it does mean that the air is clean, as the fungus cannot grow in areas where there is a high level of pollutants, such as sulfur dioxide.