To travel from A to B, we use specially designed modes of transport like cars, and organisms move substances the same way!
Single-celled organisms move substances across their body surface, but when there are many cells, the volume of cells increases while the surface area stays the same, so substances have to supply more needs and travel farther, slowing transport down.
To increase their SURFACE AREA TO VOLUME RATIO, they've got special exchange surfaces and transport mediums to move substances around, usually using DIFFUSION.
1. Gas Exchange
When mammals breathe, specially designed ALVEOLI increase the surface area for diffusion in the lungs, helping to take in oxygen and remove carbon dioxide, while in plants carbon dioxide comes in for photosynthesis which makes oxygen.
2. Urea
Diffusion also helps remove waste like urea, where blood transports it from the liver to the kidneys to be excreted out of the body.
3. Dissolved Food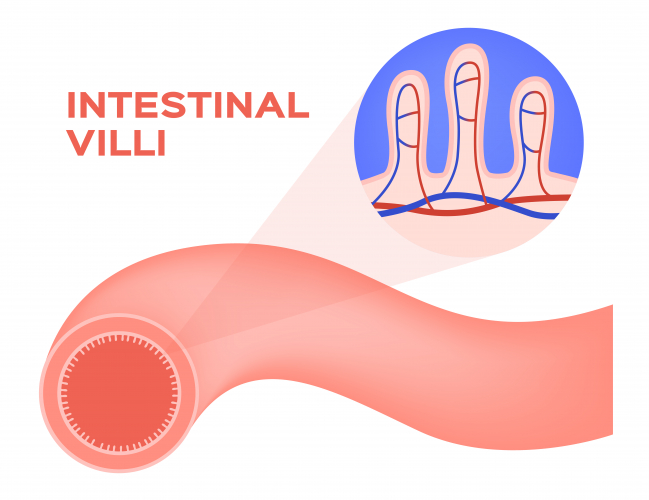 Food is broken in the digestive system into dissolved food molecules that diffuse into the bloodstream using MICROVILLI that increase the gut's surface area for absorption.
4. Water transport via OSMOSIS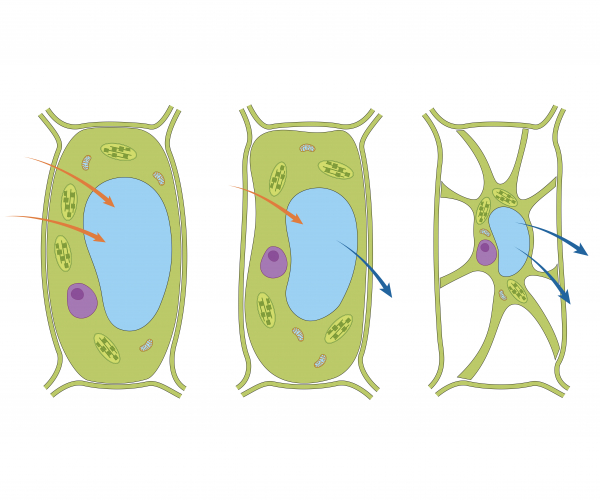 Osmosis is particular to the diffusion of WATER, and when plant cells are placed in a watery mixture they take water in and become TURGID, and the only thing that stops them bursting is their strong cell walls.
But if plant cells are placed in a low water solution, cells release water and they shrink away from the cell wall, becoming PLASMOLYSED.
Animals cells change shape during osmosis as they don't have cell walls, like red blood cells expanding or shrivelling up.
5. Active transport of Mineral Ions
In plants, the uptake of MINERAL IONS by root hair cells uses active transport to pull them from the low concentration in the soil into the almost full cells AGAINST the concentration gradient using ENERGY.