With the increased demands for energy around the world, especially in developed countries, it is really important to keep the use of energy as low as possible, so as to extend the life of fossil fuels (coal, oil and natural gas). This is cost-effective as well, as it decreases electricity bills. Alternative sources of energy are increasingly used, but this worksheet's focus is on the benefits of insulation and calculation of energy efficiency.

Homes lose energy from the roof, walls, doors, floors and windows, as shown in the diagram below: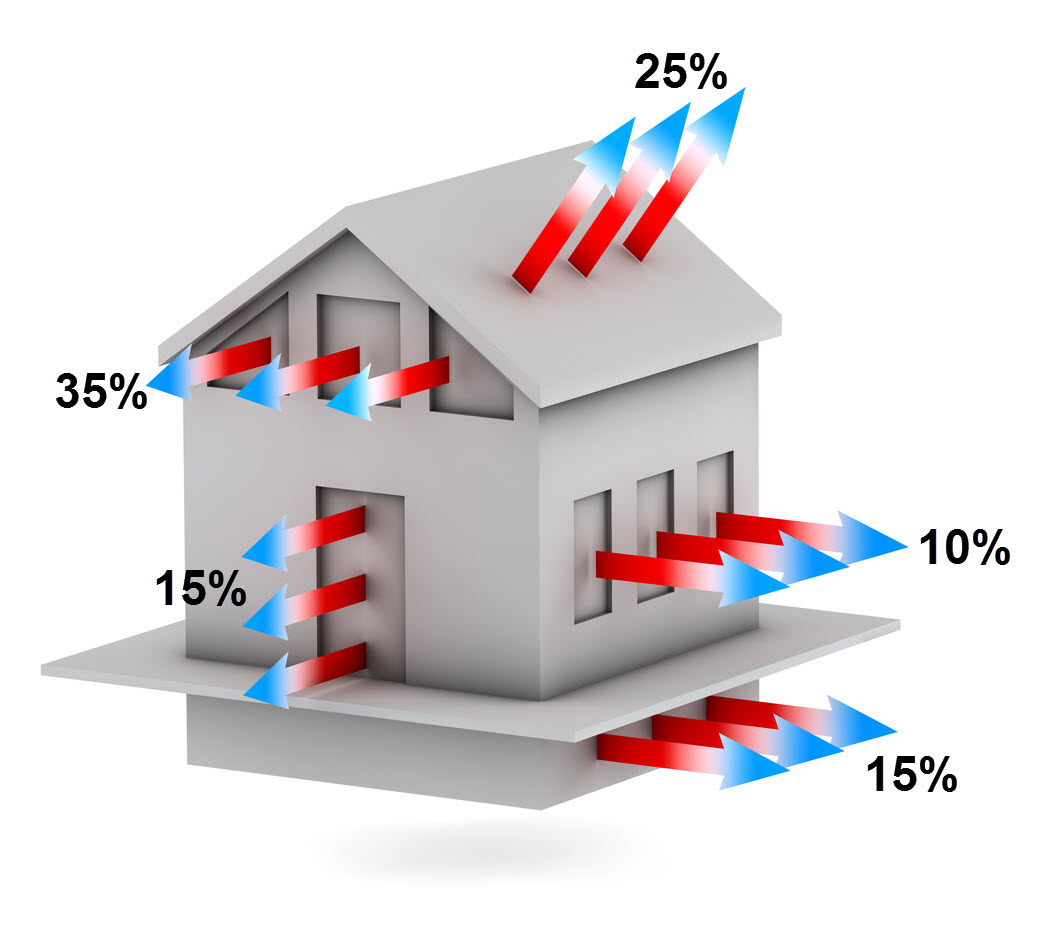 This energy is wasted. as it goes into the environment. This means that the house needs more energy, in order for it to be warm enough to live in during cold periods. Hot air rises due to convection, so fibreglass is usually used to insulate the roof. Air is an insulator, which means it does not let heat go through. Fibreglass contains a lot of gaps, where air is trapped, keeping the heat inside the house. A coal fire would warm the room by radiation.

Double glazed windows are also used for insulation (they also help reduce noise pollution from busy streets). Double glazed windows are made of two panes of glass with air, argon or vacuum sandwiched between them. A vacuum does not contain any particles, so it is impossible for heat to be transmitted through it. Air and argon are good insulators because, as gases, their particles are far away from each other, so heat cannot be conducted from one particle to another.

Each energy source has its advantages and disadvantages. The most cost-effective type of insulation is the one that has the shorter payback time (measured in years). The formula for calculating it is:

It is also worth checking the efficiency of sources of heat. The formula for calculating efficiency is: