Nuclear power stations do not produce any smoke or carbon dioxide, but they do produce radioactive waste. Low level radioactive waste is diluted in water as it goes into the sea. High level radioactive waste is very harmful to living organisms, so it is stored in steel drums and buried underground up to 1km deep. Nuclear power stations in the UK are built away from populated areas and near the sea, so low level waste can be put away easily. Underground nuclear waste burial sites should not be built near earthquake sites, because in the case of an earthquake radioactive waste could be released to the environment and cause a great disaster. Radioactive substances are labelled with this special symbol: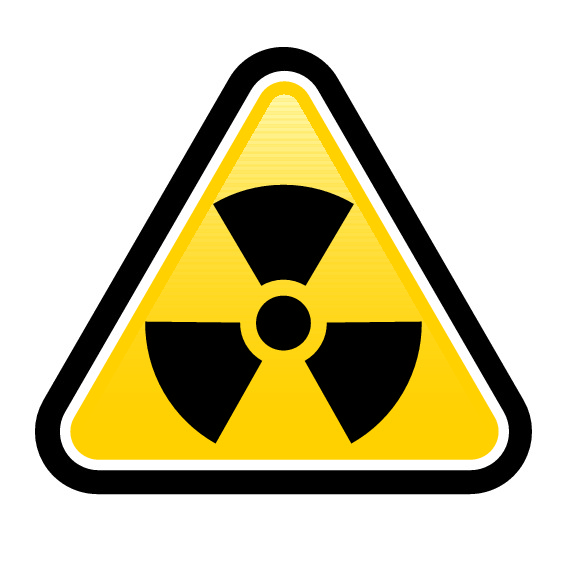 Radiation changes the structure of an atom; this is called ionisation. Ionisation causes DNA in cells to mutate (change randomly). Mutations cause body cells to behave differently and divide in an uncontrolled manner. This can cause cancer. Because of this, people handling radioactive material take the following precautions:
wear special protective clothing
keeping as far away from the source of radioactivity possible
use absorbing shielding
reduce the length of their exposure
do not touch radioactive material.
The main source of nuclear power is uranium, which remains radioactive for thousands of years after being used and disposed. One of the waste products is plutonium, which is used for nuclear weapons. Atomic bombs have caused great disasters in the last century (see the picture below):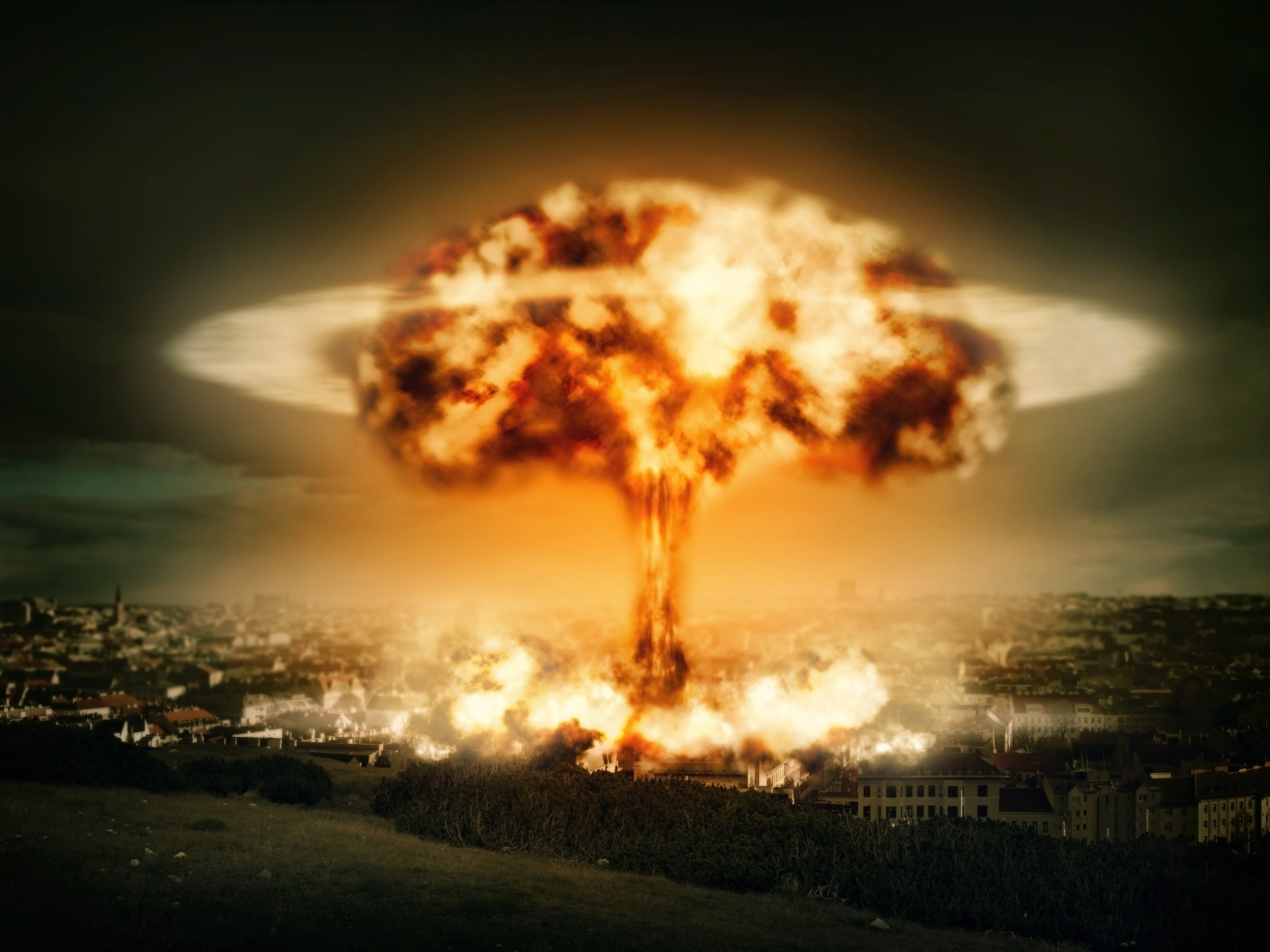 Radioactivity can be measured using a Geiger-Müller (GM) tube connected to a ratemeter or counter. Most commonly it is called Geiger counter. Radioactivity can also be heard through a loudspeaker. There are three main types of ionising radiation: alpha (α), beta (β), gamma (γ).