Ever stop and just take a breath in? Usually, people do it in tranquil places, like on top of mountains or by the sea - but what you are breathing in is literally the earth history. Air is amazing, the Earth's atmosphere is made of air, which contains water vapour, nitrogen, argon, oxygen and carbon dioxide. Nitrogen makes up 78% of air and oxygen is approximately 21%. The other elements and compounds are in very low percentage. The concentration of water vapour varies from area to area. Most of the elements exist in diatomic (two atoms) molecules, e.g. O2 (oxygen) and N2 (nitrogen). Examples of the compounds are H2O (water) and CO2 (carbon dioxide).
The bonds between those atoms are strong covalent points, but intermolecular forces that link the molecules together are very weak and break easily when the substance melts or boils. The picture below shows a model of the water molecule, where the blue atoms are hydrogen atoms and the red one is the oxygen atom. The lines between them are the covalent bonds between the atoms. They can be single (one line), double (two lines) and triple (three lines) depending on how many pairs of electrons are shared (one line represents the bond between a pair of electrons).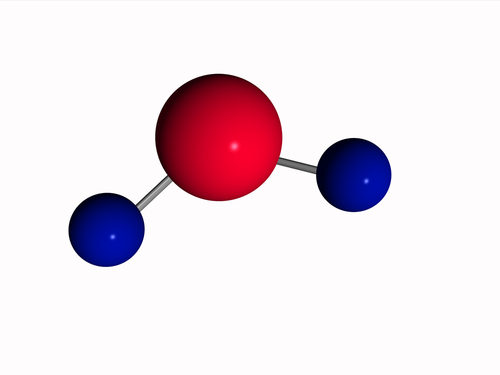 The Earth's hydrosphere is made up of the oceans. They contain ionic compounds - mainly salts - which form when atoms give or take electrons and become positive or negative ions respectively. Common salt, the one we eat, is sodium chloride (see diagram below). When solid, ionic compounds do not conduct electricity, because their ions are held firmly in a fixed position, but when they melt, the ions are free to move, so they are able to conduct electricity. The amount of charge the ions have depends on the number of electrons they have given or taken. For more information on types of bonding, you can see the Bonding worksheet.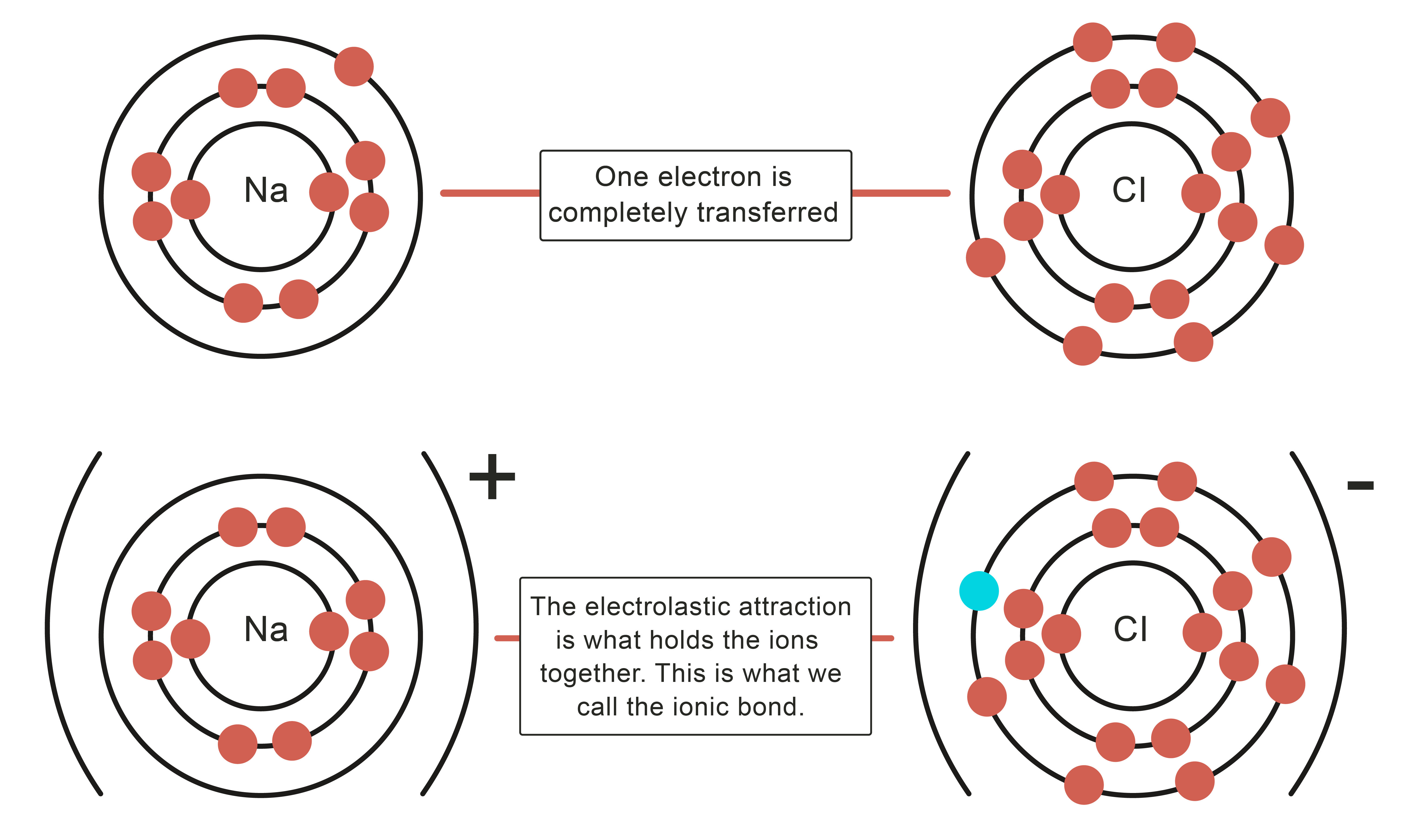 The Earth's lithosphere is made of the crust (the outer thin rocky layer) and the upper mantle (the layer of mantle just below the crust). The lithosphere is rich in oxygen, silicon and aluminium compounds. Silicon dioxide (commonly known as silica) has a giant covalent structure and is very hard, with a high melting and boiling point. Sand on the beach is mostly silicon dioxide. The lithosphere is also rich in valuable gemstones, like quartz, amethyst and, of course, diamond. These are very hard and do not corrode, which increases their value.