Magnetism
All magnets have a North-seeking pole and a South-seeking pole, often called North and South poles. The picture below shows a magnet with the two poles and iron filings attracted to it. The iron filings have formed a magnetic field around the magnet.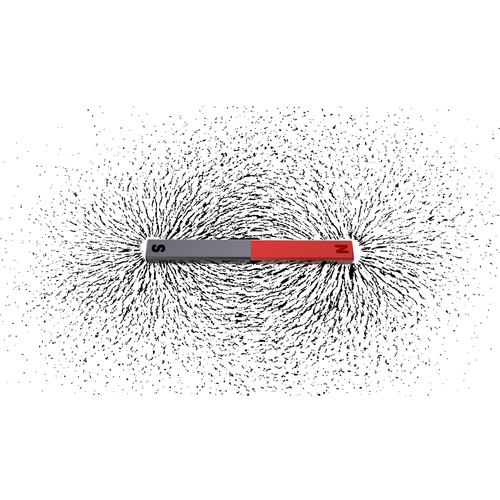 The magnetic force is not visible, but we can see its effect in the magnetic field. This is an area where a magnetic force is present. The magnetic field is represented by magnetic field lines, like in the diagram below. The closer together the lines are, the stronger the magnetic field is. The direction of the magnetic field is from the North to the South pole.
For all magnets, opposite poles attract, and similar poles repel.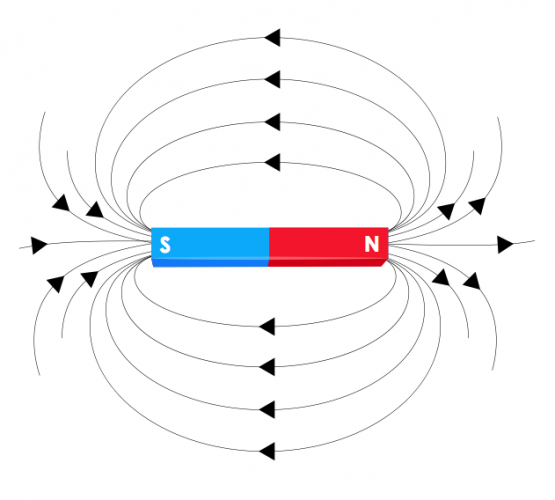 The main natural magnetic materials are iron, cobalt and nickel. A magnet attracts and repels another magnet, but a magnetic material can only attract a magnet. The Earth has its own magnetic field around it, which led to the invention of compasses.
Electromagnetism
Electric currents have magnetic fields around them. A straight wire carrying electricity has a circular magnetic field around it, whereas a coil of wire has a magnetic field in the same shape as a magnet.
It is easy to make a simple electromagnet in the following way: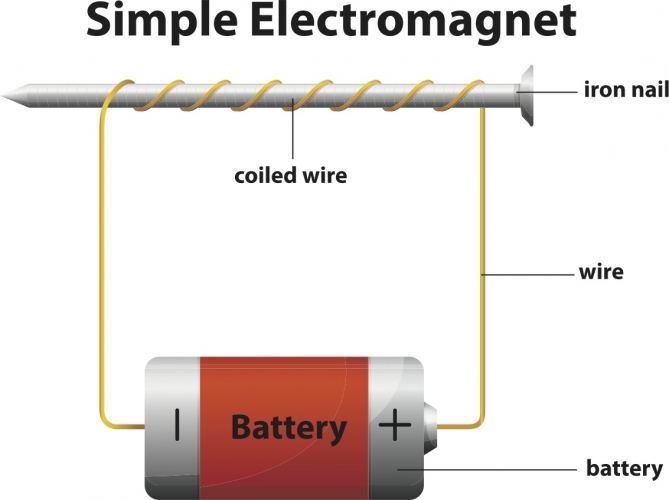 The magnetic field around an electromagnet can be increased by increasing the current in the wire, making more loops with wire and placing an iron or steel core inside the wire, as shown in the diagram above.
Iron is magnetically soft, so it is easy to magnetise and loses it magnetism when the electric current is turned off. Steel is magnetically hard, which makes it hard to magnetise, but it stays magnetic after the current is switched off.
The Motor Effect occurs when a wire carrying a current is placed in a magnetic field and a force is produced. The direction of the force depends on the direction of the magnetic field and the current.