Think what would happen if you were to push a pin on its pointy end against a wall. Yes, you would hurt yourself. However, the pin would be inserted into the wall if you pushed it on its flat end.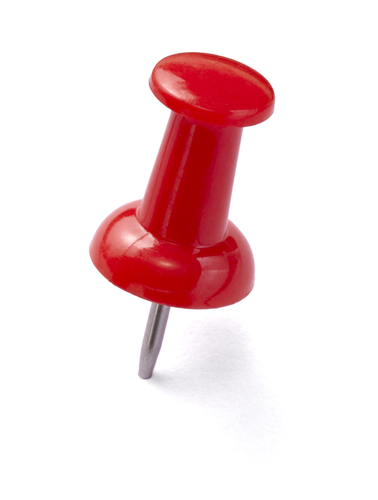 Assuming you applied the same force in both cases, the end result would be different, because of the difference in the pressure applied on your thumb. In the first case, the force is concentrated on a very small area, so the pressure is very high. In the second, the force is spread out over a larger area, so the pressure is lower.
The formula used to calculate pressure is:
pressure = force / area
When the force is in Newton (N) and the area in m2, the unit for pressure is Pascal (Pa) or N/m2. If the area is in cm2, then the pressure is measured in N/cm2.
In liquids, pressure increases with depth. It is very dangerous to dive very deep into the sea, because water pressure will crush your body. The same can happen even to a submarine if it goes down to depths where its structure cannot support it against water pressure. Usually, taps downstairs run faster than ones upstairs and dam walls have to be thicker at the bottom. This is because water pressure gets higher as you go further below the surface of water.
Pressure is transmitted through liquids, because they are incompressible. This means they cannot be squashed. This property is taken advantage of in hydraulic systems. A good example of hydraulics is the car brake system. The pressure of the fluid is the same throughout, so the surface area of the cylinders is adjusted accordingly. Gases are compressible (they can be squashed), but gas particles still exert pressure. Atmospheric pressure at the surface of the Earth is 100,000 Pa. Our bodies have evolved to withstand this pressure. The higher the altitude, the fewer the air particles, so the smaller the pressure. Pressure in gases is caused by collisions of the particles.
Use your imagination to visualise how gas particles collide (crash) onto the walls of the containers in the diagram below. In the second container the volume is smaller, but the number of particles is the same, so the particles collide more, because there is not much space.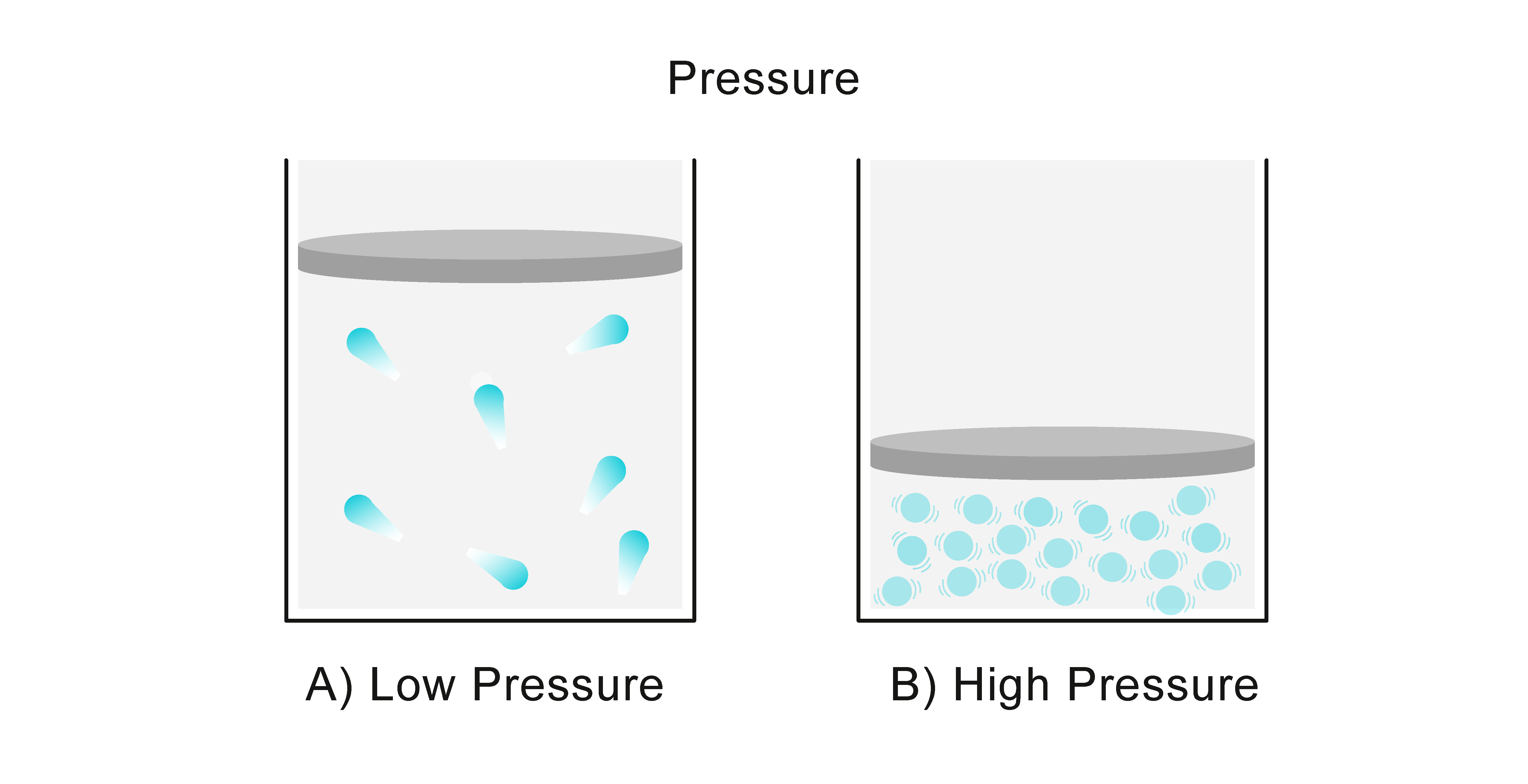 Boyle's Law is used to calculate how much the pressure changes when the volume of a gas changes, provided the temperature and mass of the gas stay the same:
P1 × V1 = P2 × V2
P1 and V1 is the pressure and volume at the start, and P2 and V2 are the final pressure and volume of the gas.