Mass is the amount of matter in an object. Weight is a force acting on that matter. Weight is the result of gravity that attracts objects towards the centre of the Earth.
The strength of the weight as a force depends on the strength of the gravitational field around the Earth and other planets. The formula that shows the relation between mass, weight and gravitational field strength is:
weight = mass × gravitational field strength
Weight is measured in Newton (N), mass in kg and the gravitational field strength on Earth is 10 N/kg. On the Moon it is only 1.6 N/kg.
Gravity is very important, because it keeps the Earth's atmosphere in place, it secures the orbit of the planets around the Sun and keeps galaxies together. Tide is a result of gravitational pull between the Earth and the Moon, as you can see on this diagram.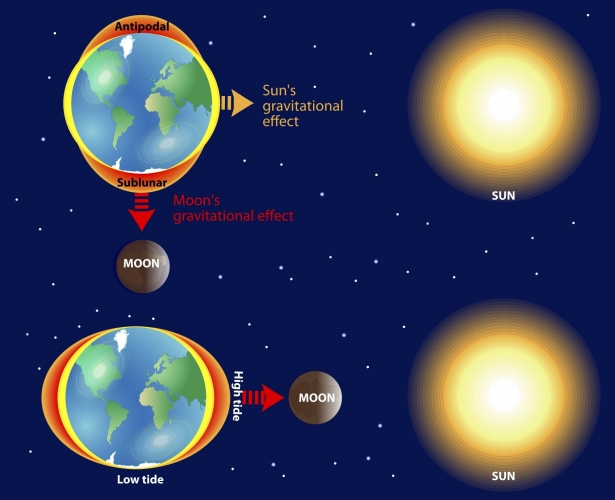 Black holes have an extremely high gravitational pull, so nothing can escape them.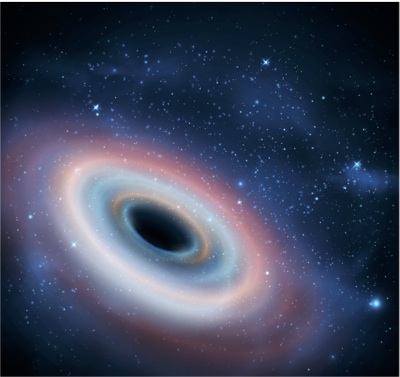 The worksheet 'Gravity and Satellites' includes more information on natural and man-made satellites and their uses.