Want to be good at experimenting? Looking into values like Hooke's law is a brilliant way of practising your experimental skills as you need to be accurate and precise.
The diagram shows a spring being stretched by applying a force on it; this is the force of gravity showing the effect of different masses (with different weights) attached to the spring.
Hooke's Law suggests:
The extension of an elastic object is directly proportional to the force applied to it.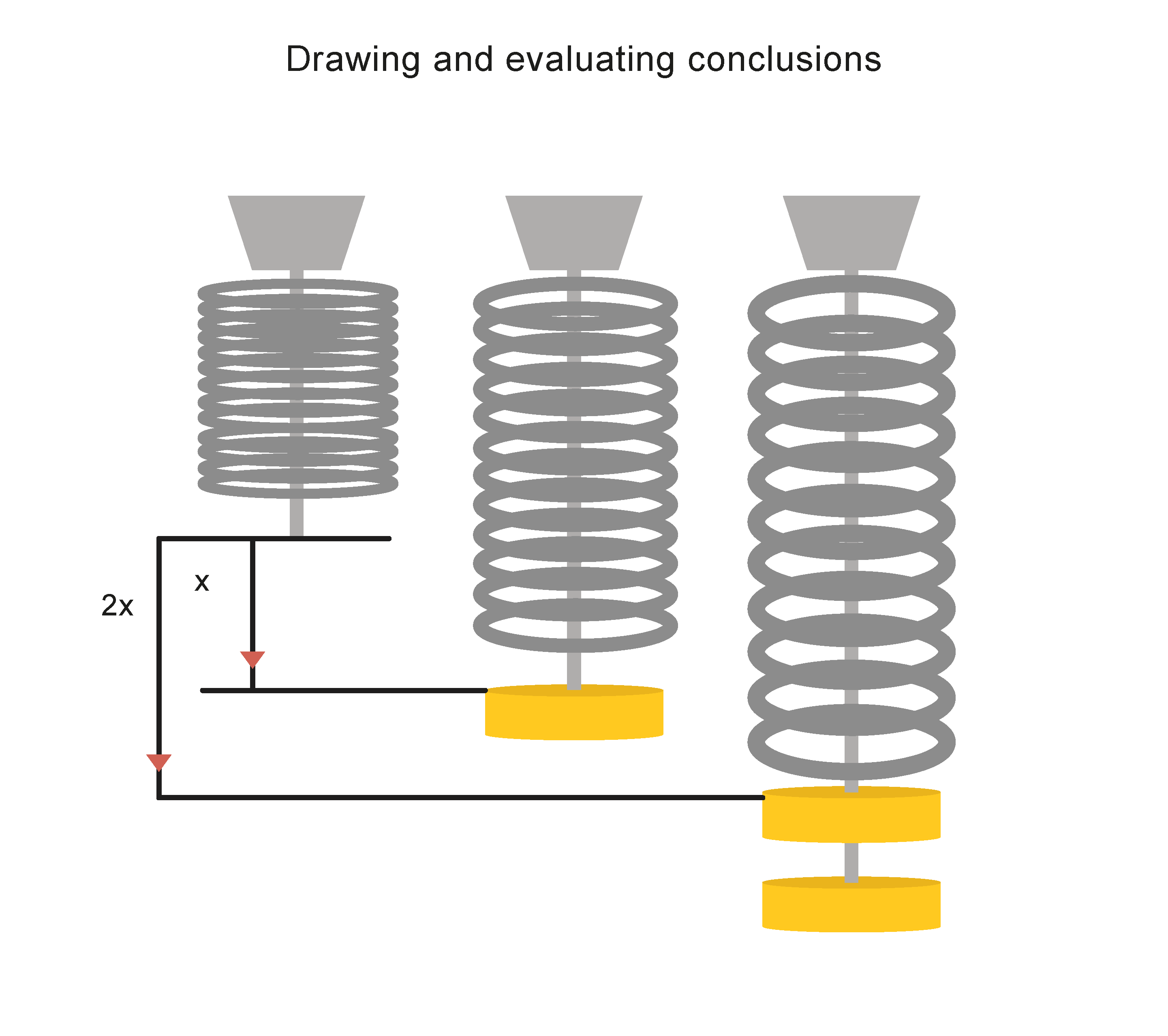 Springs are elastic objects because they stretch. The extension is the increased length of the spring after the force has been applied.
In the diagram above, when one mass is attached to the spring, the extension is x. When a second equal mass is added, the extension is 2x.