Our bodies must replace thousands of cells that are lost every day, from areas such as the skin. The body also needs to produce new cells, for growth and to repair wounded skin. Cells of large organisms like us have the ability to differentiate and become specialised according to their function.
The process with which the cells divide is called cell division and there are two types: mitosis and meiosis. It is all about the chromosomes in the nucleus and how they are represented in the new cells.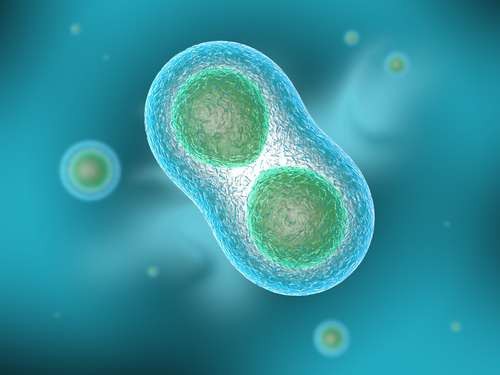 The photograph above shows a cell just before it is to be split into two daughter cells, as they are called. Notice how the nucleus has duplicated (doubled).
The diagram below shows the stages of cells during mitosis and meiosis: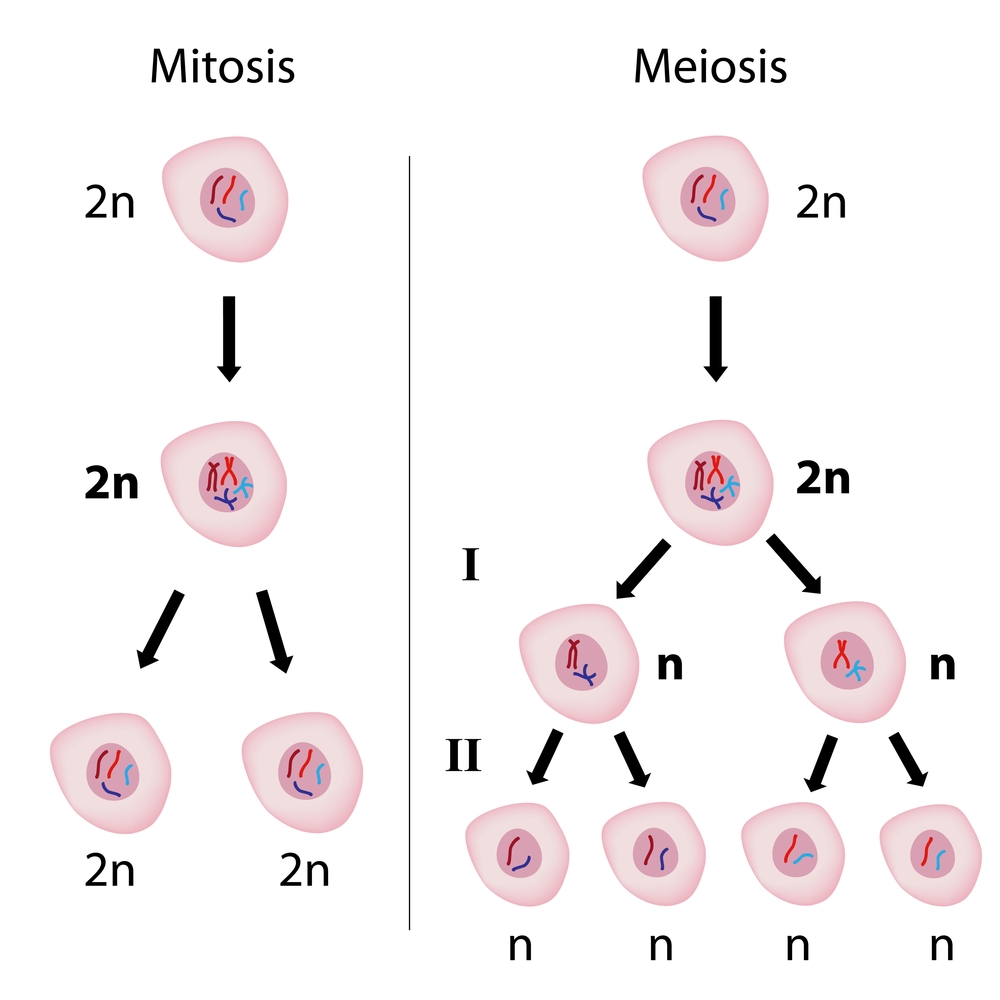 Stages of mitosis:
1) Chromosomes duplicate.
2) The chromosomes are arranged along the equator of the cell on the spindle: a structure which aids cell division (see diagram below).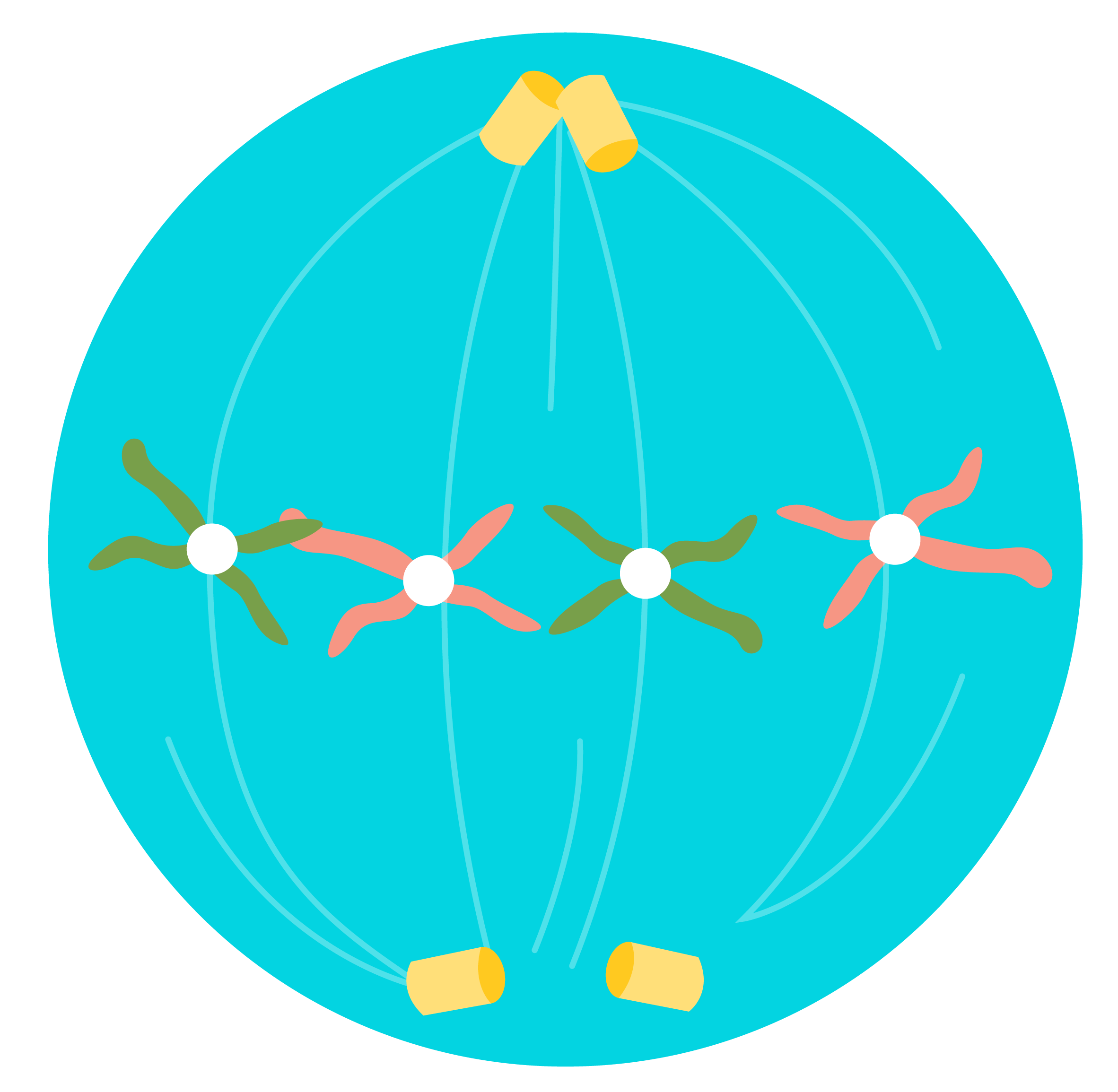 3) One strand of each chromosome moves to the poles of the cell.
4) Two genetically identical cells are formed.
Note: the 2n in the mitosis diagram. It means that the number of chromosomes in the mother and daughter cells is the same; n is the number of chromosomes of each organism.
Stages of meiosis:
1) Homologous chromosomes (chromosomes in a pair that carry similar information) pair up.
2) One from each pair moves to one pole of the cell and one division takes place.
3) One strand from each pair moves to the opposite poles and a second division occurs. The daughter cells contain half the number of the mother cell: n instead of 2n.
Meiosis is used only to produce haploid cells (cells with half the genetic material). These cells are the gametes, the sex cells, sperm and egg or ovum. They have half the genetic material, because when they fuse during fertilisation, the genetic material will become diploid again. Diploid is the full set of chromosomes.
Sexual reproduction with meiosis produces genetic variation within a species. In large organisms, offspring are not genetically identical to their parents. This makes them new individuals, who, apart from a different appearance, also have a different ability to fight disease and adapt to their environment; hopefully better than that of their parents! Therefore, meiosis is the type of genetic division that improves survival of a species.