Water and food are carried in vascular bundles along the plant. Vascular bundles are formed from xylem and phloem cells (see diagram below).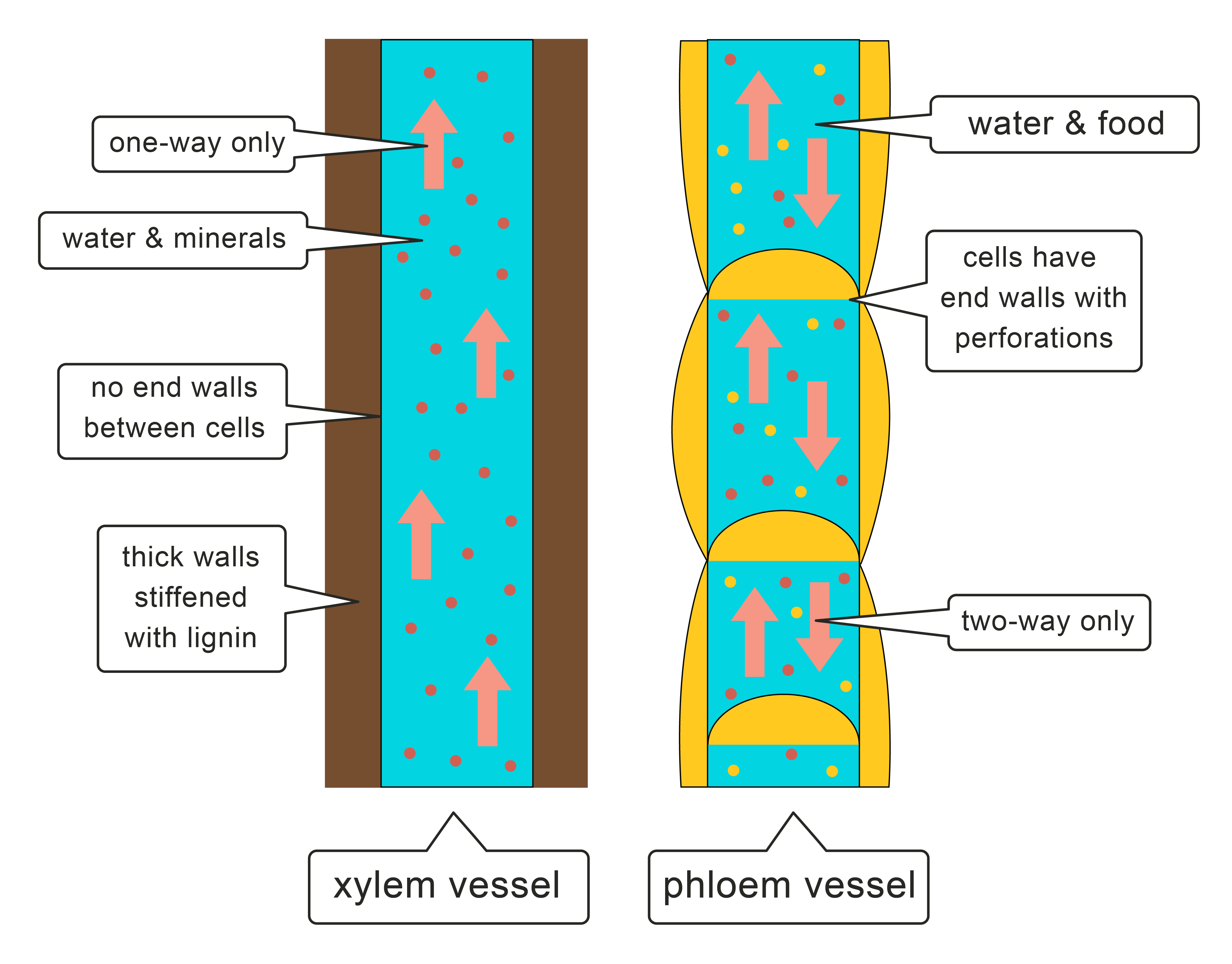 Xylem cells carry water and minerals from the roots to the leaves. Water is needed for photosynthesis. Xylem cells are very strong and form the wood in a tree. Their strength comes from a chemical called lignin, as xylem cells have more of it in the cellulose of cell walls. After forming wood, they die and make long thin tubes called vessels.

Phloem cells carry glucose from the leaves to other parts of the plant. They are long and thin like xylem cells, but stay alive to pass glucose from cell to cell.

Some water is lost while carried to the leaves; it evaporates from the leaf's surface through stomata (small openings on the surface).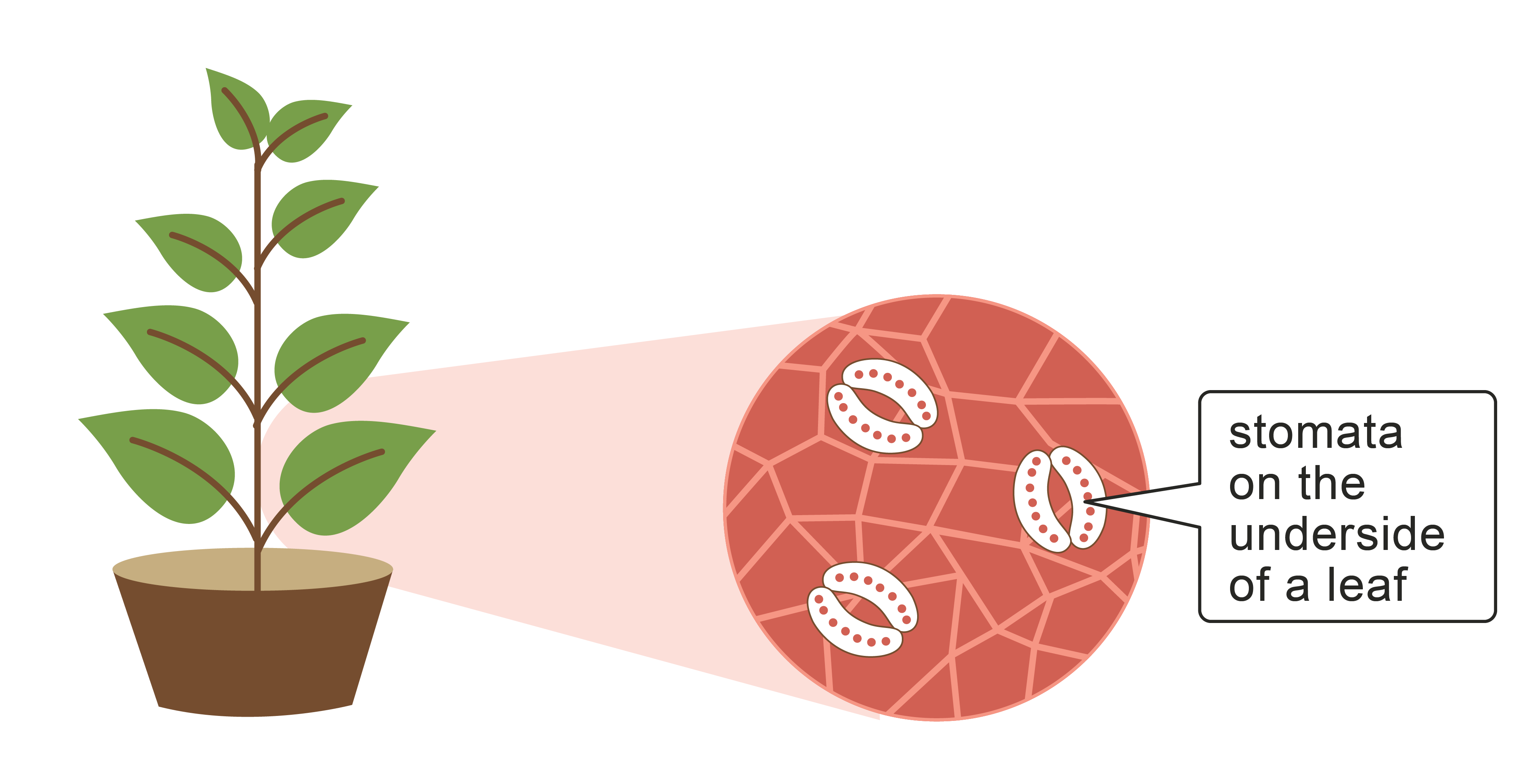 This process is called transpiration. Transpiration is affected by:
temperature: increased temperature means water molecules have more energy and evaporate easily
amount of light: increasing light intensity causes stomata to open and more water escapes
wind: wind causes more water molecules near stomata to be removed
humidity: humidity is the amount of water in the air; if the concentration of water is low outside the leaf, more diffusion (movement of water molecules) takes place from the inside of the leaf to the outside