You should have just looked at the leaf – if you haven't looked at the leaf yet, we recommend that you do before you look at this activity. It'll make things a lot easier!
So, one of the amazing things about plants (apart from the fact that they make their own food) is that they can just sit there and drink using their home-made straws – or xylem. This makes plants one of the best living organisms for lazy people, you just chill out in one place and everything comes to you! Amazing right? But how do they control how much they are drinking? Well, we will look at transpiration in more detail now including the factors that affect it.
Water and food are in the xylem and phloem cells (see diagram below).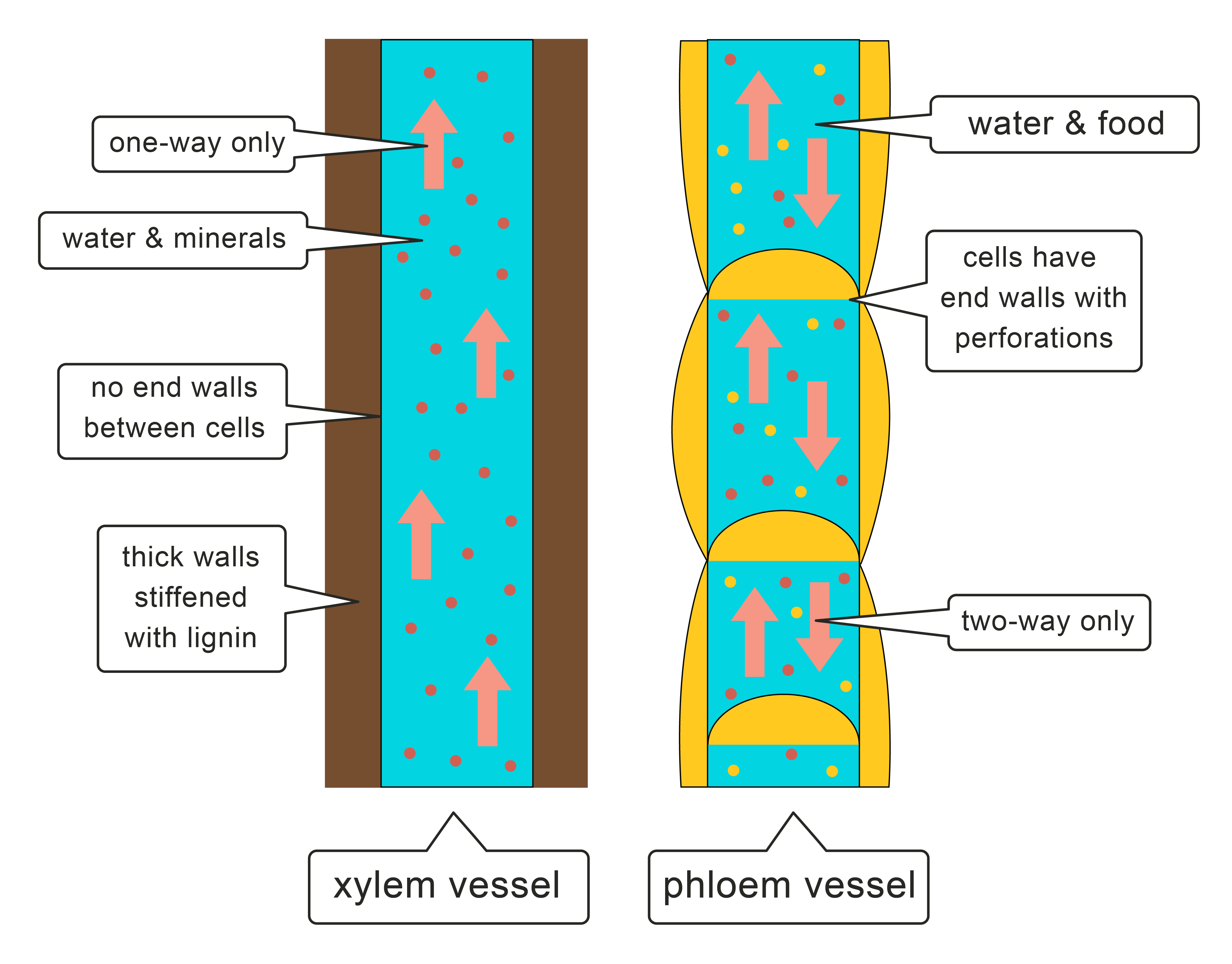 Xylem cells carry water and minerals from the roots to the leaves. Water is needed for photosynthesis. As you already know, the xylem is like a big straw that allows the plant to suck up water from the roots. The leaves evaporate water from the stomata and that sucks up new fresh water to be used in photosynthesis. Some water is lost while carried to the leaves; it evaporates from the leaf's surface, so this is not a perfect system.
How much water is lost depends on your environment – a cactus will lose less water than a tree would as it needs to hold onto its water as much as it can because rain the desert is rare.
So what factors will affect the amount of transpiration that the plant will do?
temperature: increased temperature means water molecules have more energy and evaporate easily
amount of light: increasing light intensity causes stomata to open and more water escapes.
wind: wind causes more water molecules near stomata to be removed.
humidity: humidity is the amount of water in the air; if the concentration of water is low outside the leaf, more diffusion (movement of water molecules) takes place from the inside of the leaf to the outside.
We can measure the amount of transpiration by using an instrument called a potometer?. Very simply put, a potometer? is a bubble of air that is trapped in a tube. When you put a plant on one side of the potometer? it sucks up the water, and as it does this the bubble will move closer to the plant. This is a simple description – a better way of understanding this would be to watch this video.