Proteins are polymers made of monomers called amino acids. There are only 20 natural amino acids, but they join in hundreds and thousands, creating long chains that make up different proteins.
Proteins make up structural parts, like muscles, hormones, enzymes and antibodies.
Enzymes are biological catalysts, which means they speed up reactions in the body. They are made in such a way so that reacting molecules can fit into them; this mechanism is called key-lock. The reacting molecules are called substrate molecules, and the place where they fit on the enzyme is the active site. This is illustrated in the following diagram: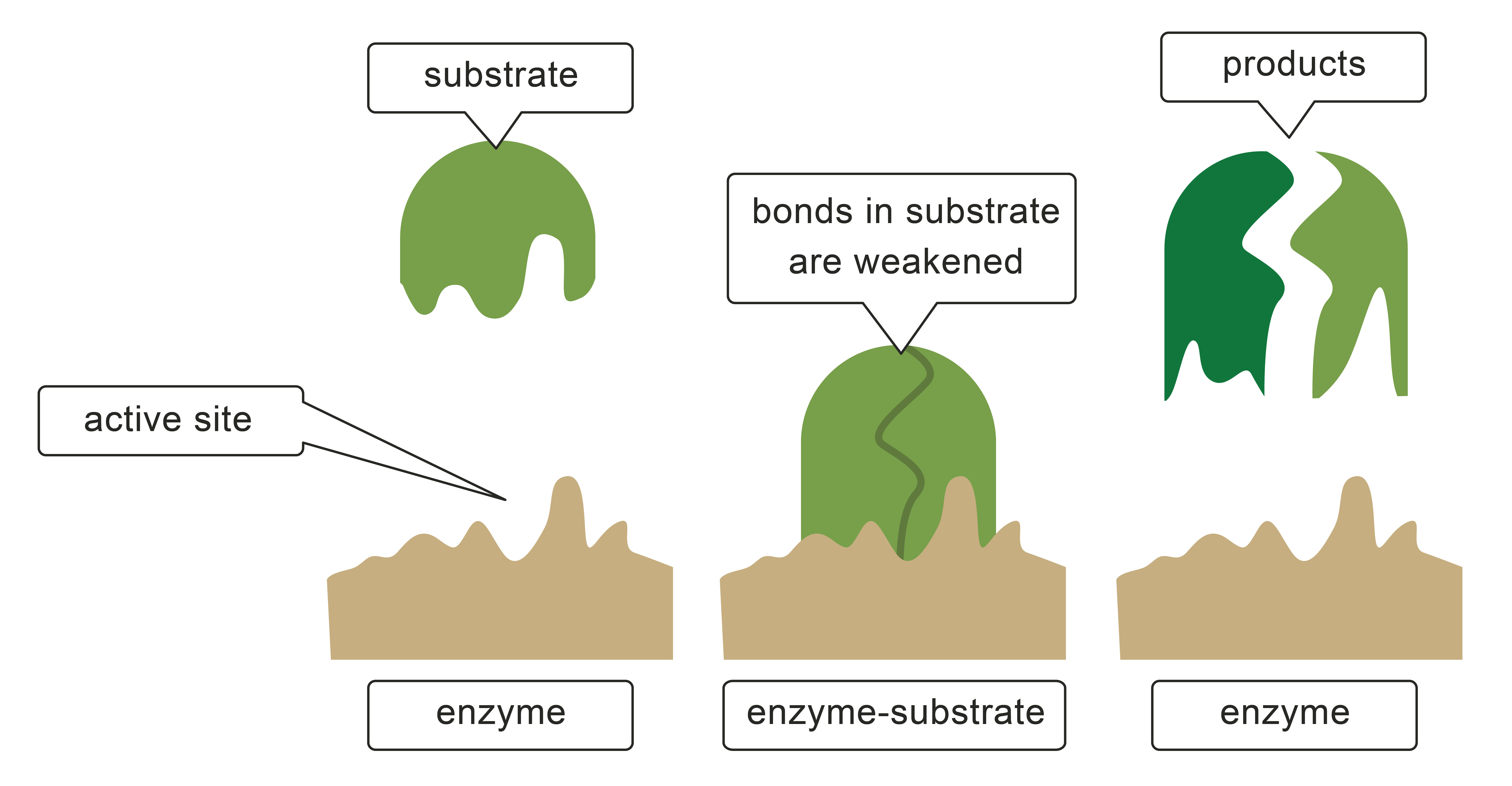 Enzymes are 'denatured' in conditions of extreme temperatures and pH, i.e. they no longer work. There are, however, some exceptions to this rule, as we will see during the worksheet.
Enzymes also aid food digestion by breaking down food molecules. Amylase is found in the saliva and breaks down starch into sugars. Starch is a carbohydrate and all enzymes that break down carbohydrates are a carbohydrase. Proteases break down proteins into amino acids and lipases break down lipids (fats) into fatty acids and glycerol.