We often come across things that have been mixed together. If you pour muesli into a bowl at breakfast time you can see that it is a mixture of things like oatflakes, fruits and nuts. Another, not so tasty, mixture might be the paper, glass and tins in a recycling bin. The things in a mixture don't join together to make something new. They can be separated out.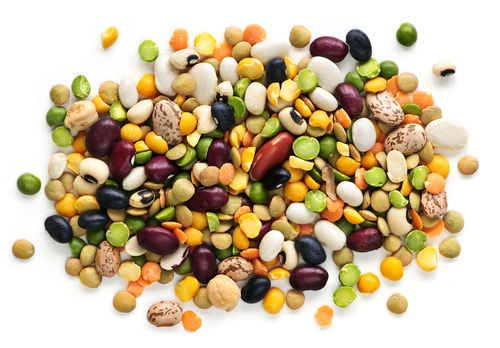 These beans and peas make a colourful (and nutritious!) mixture. With a lot of patience they could be separated into small piles of different peas and beans.
Let's look at some of the ways we can separate a mixture.
You are helping out in the garden and you've been asked to get some of the big stones out of the soil. How could this sieve help you?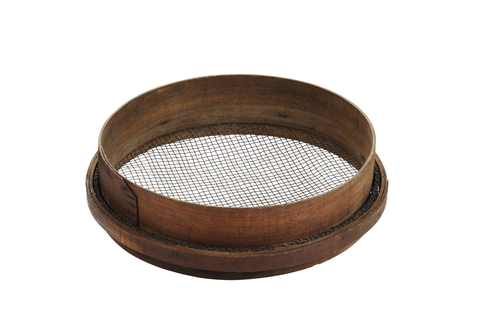 the fine mesh of the filter lets the soil through but traps the stones
looking through the mesh makes it easier to see the stones on the ground
pouring water through the mesh lets you wash the soil away from the stones
A solution is a type of mixture in which one substance is dissolved in another, for example salt dissolves in water. This means that the salt is mixed into the water in such tiny particles you can't see them any more. How can we separate the salt from the water?
The people at a recycling plant want to separate out the iron and steel from the other scrap metals. How could they do this?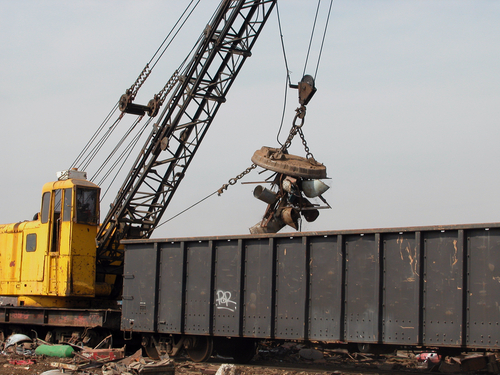 use strong acids to dissolve the other metals
pick out all of the rusty bits
use a powerful magnet to pull out the iron and steel