The area of a shape is the amount of space inside the shape.
To work out the area of shapes made of squares, we count the squares inside the shape.
Example
Calculate the area of this shape in cm2.
Each unit square is 1 cm by 1 cm.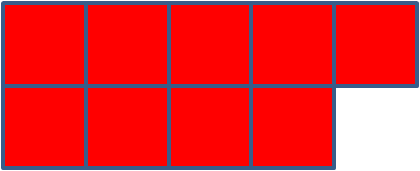 Answer
Count the squares.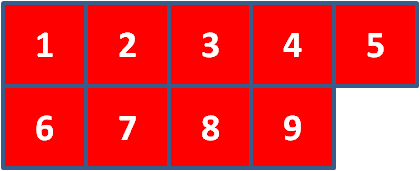 There are 9 squares.
Area is 9 cm2.
We read this as nine centimetres squared.
Remember
If the lengths are in metres, the area will be in m2.