There are five vowels in the alphabet: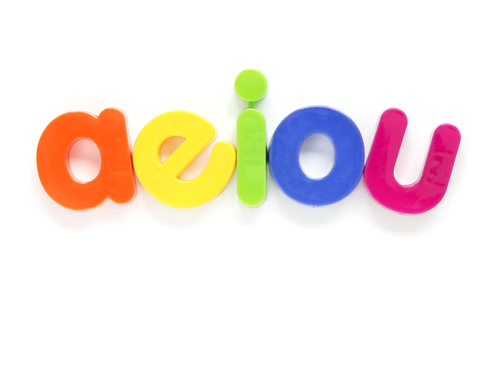 Every word has at least one vowel in it.
In this exercise you can practise putting different vowels into words to see which ones make proper words.
For example:
t _ p
Answers: tip tap top

tep and tup are not proper words.