In this worksheet, you must feed shapes into a simple tree diagram to see where they exit.
Look at this example in which we feed a circle in at the top.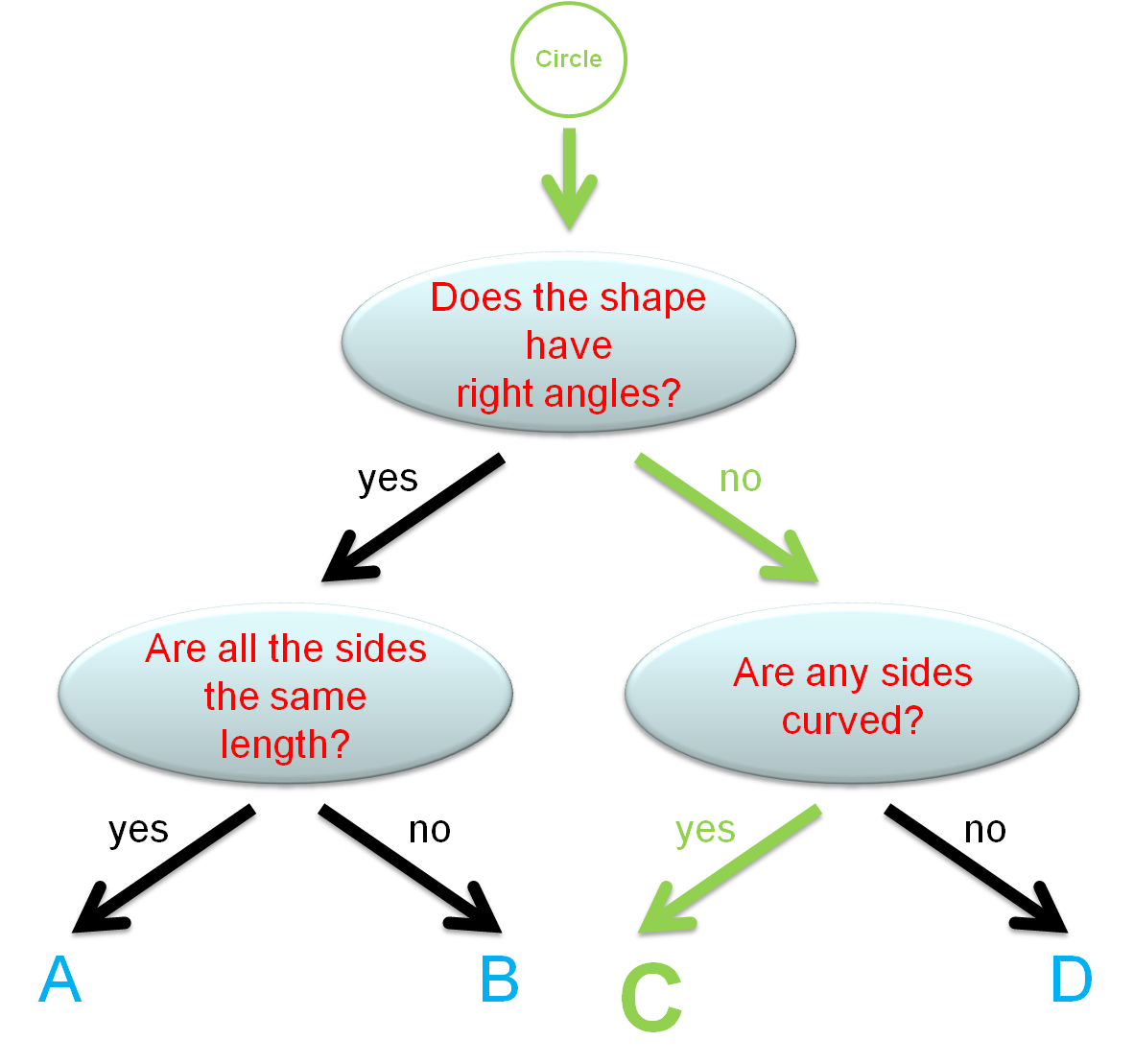 A circle does not have any right angles and it does have curved sides.
So the circle ends up at C.