In this activity, we will write down the number shown on the hundreds, tens and ones abacus.
*Notice that the abacus says units. Units are another word for ones.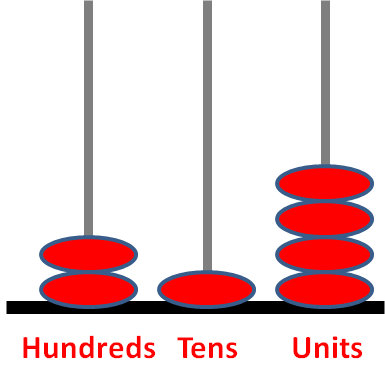 This number shows 2 hundreds, 1 ten and 4 ones.
This is 200 + 10 + 4
The number shown is 214.
Let's have a go at some questions now.