This activity is about identifying points on a coordinate grid from their coordinates.
Remember the x number comes before the y number.
Check that you remember how to get the coordinates of all four points of the parallelogram, shown below.
Remember to read the x before the y.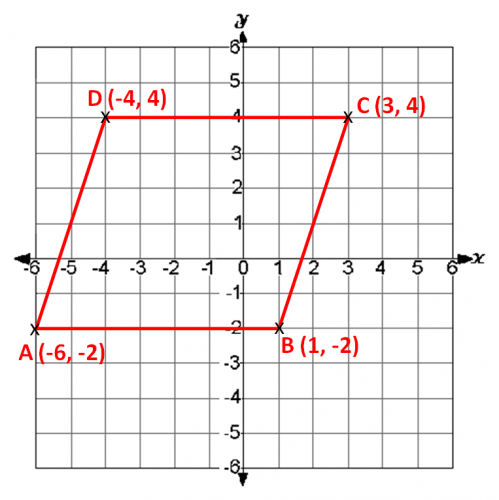 Once you feel confident with the coordinates above, we can get started on the questions.

Are you happy that you understand how to read coordinates?