Often we will be presented with a formula that will need to be manipulated in order to be useful to us.
We may have to rearrange the formula, making a different letter the subject.
Use the rules of equations (i.e. do the same to both sides) to achieve this.
Example:
The formula for finding a temperature in degrees centigrade from one in Fahrenheit is shown below.
Rearrange the formula to make F the subject.
Answer:
Our aim is to get F on its own on the left-hand side.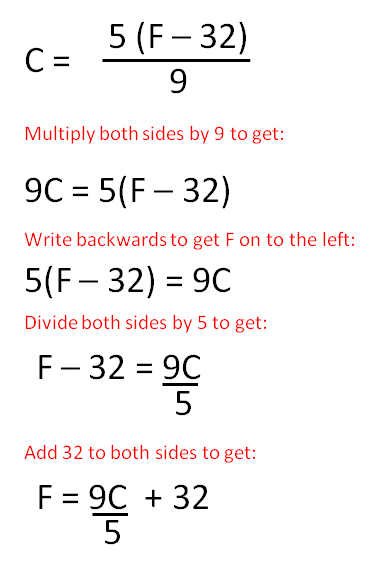 And we're there!!
Now it's over to you.