The vertebrate skeleton gives humans and other animals their shape by supporting the soft parts of the body.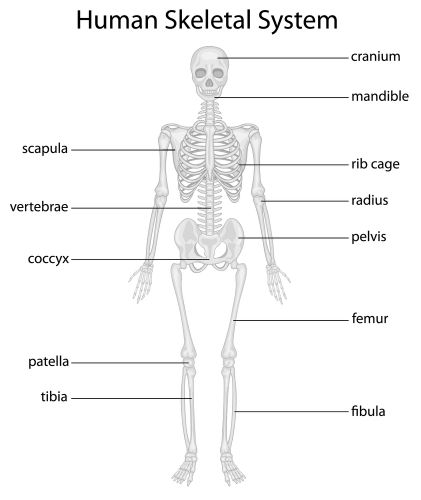 Because bone is hard, it protects important organs such as the heart, lungs and brain.
Movement is achieved by muscles attached to the skeleton.
The circulation system includes the heart, lungs and blood vessels - arteries and veins. Heart rate changes during exercise to pump more blood to the lungs and muscles.