Friction is a contact force; two objects have to be touching for friction to work. Friction can slow an object down or even make it stop. When we sit on a chair, there is friction between our clothes and the chair, so we do not slide off! There is also friction between our feet and the floor, so we can walk properly without slips and slides.
Certain materials produce more friction than others. Rubber, for example, is used in car tyres to stop them sliding off the road. Friction can sometimes be a nuisance though. If there is too much friction in the axles of a bicycle, it is very difficult to ride, so we can use a lubricant, such as oil or grease. This is called lubrication. Skiers wax the bottom of their skis to make them smooth. This reduces friction and allows them to move faster.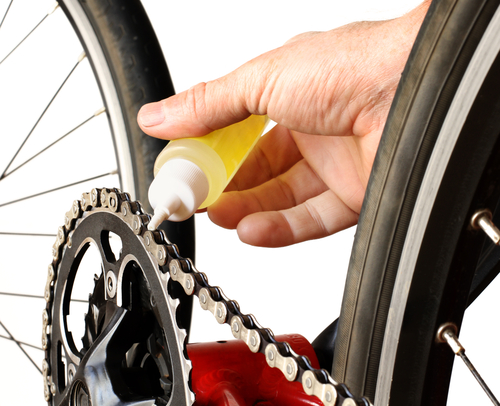 Friction always wears things away, e.g. brake pads, car tyres and clothes all wear out the more we use them. Friction also produces heat and sound. A car engine without oil overheats and rusty doors squeak. Air resistance and water resistance are also types of friction in gases and liquids, respectively. To reduce those, smooth surfaces and streamlined or aerodynamic shapes are needed.