Do you want to become an EdPlace Partner and earn money from your website?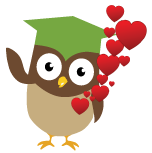 Do you have a website? If so, you can start earning commission from your website by sending visitors to our site. We work with Affiliate Window, a "global performance marketing network", to track the sales and pay commissions for any valuable customers you send our way.
Simply fill out the online application and once you have been approved you can begin to promote our service.
What is "affiliate marketing"?
Affiliate Window is an "affiliate network". Website publishers (aka "affiliates") place adverts, banners, buttons or other links on their website. The advertisers (aka "merchants") then pay the website publisher commission for generating any sale or lead made through one of these links.
You can find out more about affiliate marketing and Affiliate Window here – http://www.affiliatewindow.com/uk
How do I join?
It is very easy to join, and is completely free!
Once you have signed up to Affiliate Window, you can join our programme and start promoting us. The sooner you join, the sooner you can receive commission!
Simply click here to join Affiliate Window and the EdPlace affiliate programme:–
https://darwin.affiliatewindow.com/affiliate-signup/account-details
Want to earn more via your site but you`d like help getting set up? No problem - Email me at [email protected] and I`ll be happy to get you started.
Alternatively the team at Affiliate Window can assist you with your integration and helping you grow your sales with EdPlace.com.

You can pick anything from simple text links, static and animated banners to promote the site. Plus we offer exclusive deals to our best affiliate - the more valuable customers you send our way, the better your commission!
An example of the type of advertising we share with our publishers: