Why not?
because of EVOLUTION!
Are your children learning about evolution? Celebrate Darwin Day with EdPlace and share this evolution know-how with your kids.
What's 'evolution'?
Evolution is the idea, or theory, that all life has developed from the same simple life forms, which appeared more than 3 billion years ago.
Every individual in a species (a particular group of animals, birds or plants) is slightly different. This is because they adapt and change to suit where and how they live. Those individuals that live successfully pass on their genes and their adaptations to their children, and so on!
But why does that make some animals extinct? Can't they adapt?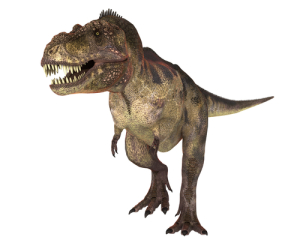 Changes in the environment, like a new disease, a new predator, a change in temperature or another animal, that creates competition for food, can all create problems.
Any animals that are less successful than others in that environment – or those that do not adapt quickly enough – become extinct. We call this natural selection.
Test your knowledge about evolution.
How do we know all this? because of CHARLES DARWIN!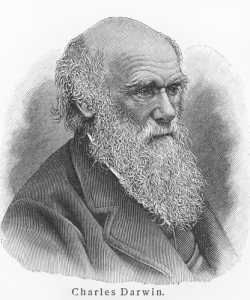 Charles Darwin was a pioneer of his time. He was a scientist who travelled around the world, collecting evidence and findings about different animals, birds and plants.
He discovered that a species of songbird that were living on different islands in the Pacific were very similar, but had different shaped beaks depending on what they ate. He realised that the birds on different islands had changed and adapted to their environment over time.
Is evolution still important today?
YES!
Different individuals, including humans, are still constantly adapting and changing today.
Scientists have evidence to show that human brains are becoming smaller, perhaps because this will make our brains work faster so they will take up less room!
Other scientists believe that human wisdom teeth, which our ancestors needed to chew extra tough foods that they foraged and hunted, will soon disappear from our mouths – they will stop developing, because we no longer need them.
Humans are becoming more resistant to diseases such as malaria, leprosy and tuberculosis.
Many species of animals and plants are still becoming extinct today, but others continue to thrive in the same environments.
Microorganisms make us ill – every time they change and adapt, our medicines STOP working, so scientists have to keep inventing new medicines.
Learn more about microorganisms.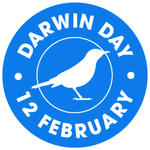 WITHOUT CHARLES DARWIN's THEORY OF EVOLUTION WE WOULD NOT UNDERSTAND HOW LIFE ON PLANET EARTH WORKS AND SCIENTISTS COULD NOT HAVE CONTINUED TO FIND OUT ALL THAT WE KNOW TODAY, OR WHAT WE WILL FIND OUT TOMORROW…
Are your children learning about evolution? Test their science knowledge about animals, plants, evolution and survival. Practice science with our worksheets.