* Article is written by EdPlace's teacher, Miss Latham *
If you, like me are a busy parent who wants to support your child in these key exams, given the raft of press and reports surrounding the modifications, you may have found it a little difficult to really grasp and understand what these changes actually are, and how you can support your child with what is promising to be a more stringent and harder exam than the past maths GCSE. Below we have set out to summarise the key changes and help you to understand at a glance what the new expectations are.
Content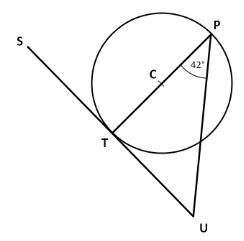 The new maths GCSE sets out to cover broader and deeper mathematical content. Just as SATs at primary schools have got harder and now incorporate some of the old secondary curriculum, the foundation tier for GCSE now includes content for what used to be in the higher level GCSE and the higher tier of the new GCSE now incorporates some of the old A-level expectations.
The government has recognised that our children need now more than ever to be prepared for a tougher marketplace and are trying to raise the expectations so that those who want it, can be sufficiently challenged. The new GCSE is aiming to alter the way that students learn so that rather than learning by rote, students will problem solve, questions will be more open ended and utilise deeper thinking skills and methods of evaluation.

See our revision and exam practice papers here.
Exams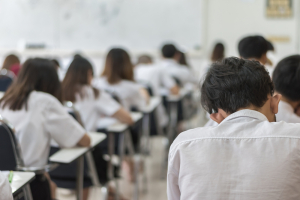 During years 10 and 11, students will study the contents of the new GCSE maths curriculum. Their final GCSE grade will be entirely dependent upon the results of three 90 minute exams. Students will be able to enter at a higher tier (grades 9-4) or a foundation tier (grades 5-1), the higher tier will include questions that will stretch the more able, and the foundation tier will focus on core mathematical skills and understanding.
Grading
From 2017 GCSE grades in maths will now be from 9 to 1 instead of A* to G. Grade 9 will be reserved for the very highest achievers. A good pass is 5 or above. Ofqual the exam regulators are estimating that the same proportion of students will achieve a grade 4 and above as currently achieve a grade C and above.
Similarly, the same proportion of students achieving an A grade or higher will achieve a grade 7 or higher.
The bottom of grade 1 will be aligned with the bottom of grade G.
Grade 5 will be in the top third of the marks for a current Grade C and bottom third of the marks for a current Grade B.
How can you support?
As with most things, the more confidence we have the easier we find it to achieve success. Supporting your child to develop confidence in their mathematical abilities may be daunting, but here are a few key tips that may help;
Encourage reflection. Whether they have got it right or got it wrong, what did they do to get to the answer? What skills did they use? What knowledge do they have? Break the task down into steps and reflect on what went well and maybe what didn't. Are there any key skills they might need to brush up on? Are there any new skills or strategies they have just mastered?
Ensure they really understand the question. Does your child really understand what is being asked of them in a particular question? Could they use pictorial representation to draw the question or describe it in a different way? Do they have the key understanding and knowledge to be able to tackle the question? If not what key skills might they need? Try to break the problem down into smaller chunks.
Fluency. Experts suggest that we only have a certain amount of working brain power to solve problems. If your child is fluent in key skills such as times tables, number pairs, mental division, this will free up their working brain to tackle harder mathematical problems.
Whatever level your child is working at, please don't worry, we recognise that these changes may feel a little overwhelming, but you are not alone. Remember that EdPlace is here to support you and your child as you enter this GCSE phase. We can help with both the key skills and the higher order problem solving, reasoning and applying. Any concerns or problems, please don't hesitate to contact our customer support who will happily point you in the right direction… and best of luck, we know that with your encouragement, and our support you child has the very best chance of amazing success.

Find out your child's Maths level with the EdPlace Online Assessment here.
Written by Miss Latham - EdPlace's teacher