How to homeschool your child through their GCSEs: A guide
Preparing a child for their GCSEs is a big task and can sometimes be a daunting undertaking for home-schooling parents. Ensuring your child is equipped with the knowledge and skills needed to excel in a wide variety of subjects is a big responsibility, even more so if they're choosing subjects which you yourself haven't covered at this level before.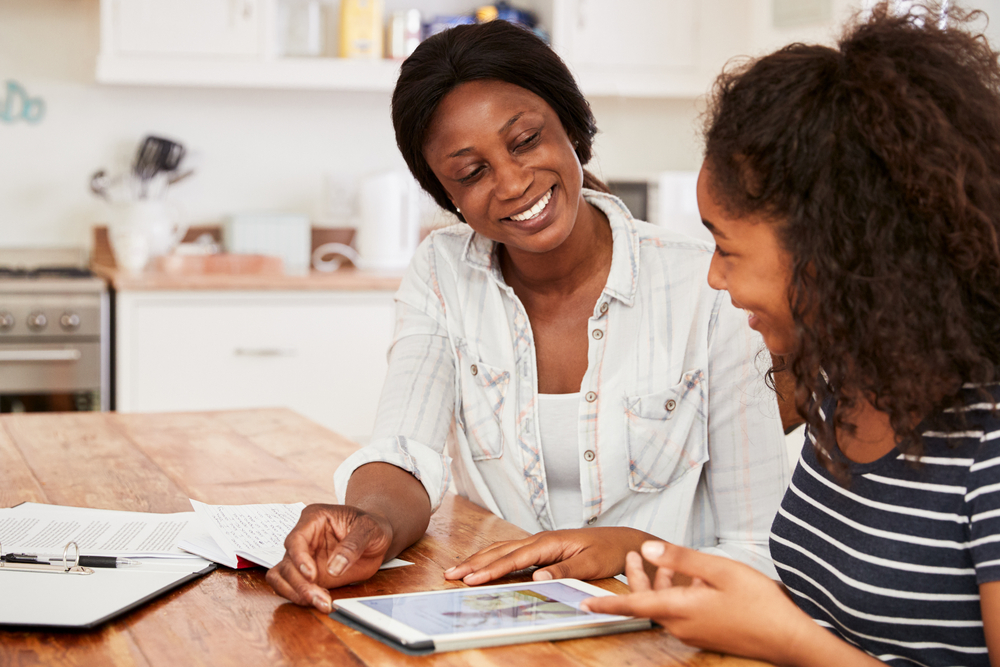 However, there are many advantages to choosing home education for your child, not least of all the one-on-one tuition from you. They're also not capped by rigid UK school hours or limited solely to the teacher's scheme of work; your child can go above and beyond the content if they're able and keen. Proper preparation from you, as well as from your child, is essential in giving them the best chance possible of excelling in their exams.
But fear not, as always, your helpful heroes at EdPlace have got your back! If your child is approaching their GCSE years then you've come to the right place. We've gathered together some frequently asked questions and tasked our experienced secondary teachers with answering them for you, so you can wave your child off into their exams with confidence when the time comes.
Which GCSE exams should I register my child for?
As with everything homeschooling, you and your child have a lot of flexibility when it comes to choosing what GCSE examinations to take. However, there are a number of factors to consider and research fully before leaping in and booking your child in as a private candidate.
Which subjects does my child want to study?
You can choose your GCSE subjects for many and multiple reasons; from what their passions and interests are, to what they want to be once they've finished home education.
Encourage your child to consider their interests, ambitions and passions but also to play to their strengths as well. Your child is far more likely to do well, and enjoy the process if they've chosen subjects they find interesting.
What exam board offers the best exam for my child?
Once you've decided what subjects your child would like to take, it's time to choose an exam board. The major UK exam boards, such as AQA and OCR, will have a comprehensive list of the qualifications they offer. Take the time to read through the specifications for each examination and some of the sample assessment materials and make sure you're choosing an exam that works for your child. For example, different exam boards might require different texts to be studied for their GCSE English literature exams, so it's important to make sure you're choosing an exam with content that works for your child's strengths and interests.
Another important consideration when selecting an exam board is the examination vs coursework ratio for each qualification. Some students might prefer the marathon of coursework whereas others may thrive on the sprint of an exam. Coursework allows your child to work and rework on a project before submitting, and can take the pressure off trying to cram everything you've learnt in the last two years into a two-hour exam paper! However, coursework comes with its own considerations of how you will submit the work, the added time involved and the extra time you've got to agonise over it, so make sure you're 100% sure what is required for each qualification before you dive in and enter.
Get in touch
If you're still struggling to make the decision, don't be afraid to get in touch with the exam boards directly and either email or ring them for advice. Chatting to an actual human who knows all about the actual qualifications you're considering might just help you to decide between two different exam boards who offer outwardly similar qualifications.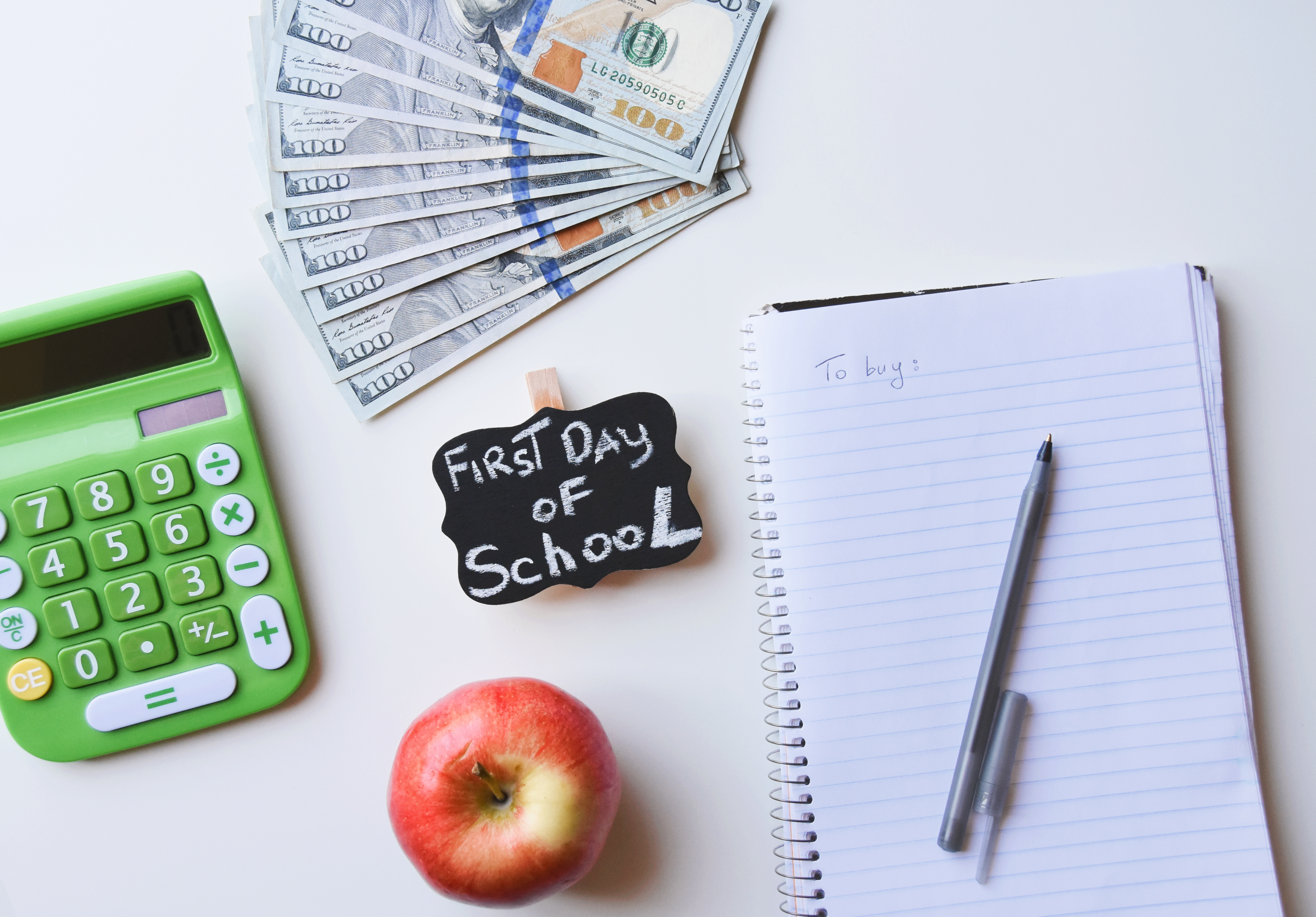 What do I need to teach GCSE students?
So between you and your child (otherwise know as Team GCSE!), you've thoroughly explored the options and you've chosen the qualifications and the exam boards that are right for you. Now it's time to plan your teaching and curriculum so that your child can be as prepared as possible before The Big Day arrives.
The first port of call is to check out the relevant exam board's website, where you will likely find all the information you could ever need. Most exam boards will list the subject specification (a list of what your child will need to know) and likely even have some resources available for you. Some will have sponsored textbooks containing everything your child will need to know. EdPlace's English, maths and science GCSE resources are also available to help your child cover the core curriculum which appears under all exam boards.
Other options include enrolling your child into college or, if money is less of a concern, hiring a private tutor or enrolling onto a distance-learning course. One of the pros of taking one of these routes is that your child will have access to an experienced tutor who can guide them through their examinations. The cons, as always, include the extra expenditure.
It's also worth downloading any sample and past papers you can find on (yep, you guessed it…) the exam board website. Knowing exactly what skills and knowledge your child will need to demonstrate in order to pass can make setting up your scheme of work a much smoother process and can help to avoid the worry of whether you've accidentally missed out something crucial or not.
Another insider tip is to check out the examiner's reports for your chosen exam that might have been made available on the relevant exam board website. The report, while perhaps not the most exciting thing you'll ever read, will give you an insight into what exactly the examiners were looking for in the most recent round of exams and thus help you to arm your child with the appropriate skills.
If in any doubt at all then do get in touch with the exam board, who are usually more than happy to help! If you're planning on homeschooling through a GCSE syllabus, then it's worth checking out our top tips on how to create a scheme of work and lesson plan (complete with handy template downloads!) to help you structure your teaching over the exam years.
Where can I find resources?
Most exam boards will carry a list of relevant resources required for teaching their specific GCSE qualifications, so we would always recommend this as your first port of call. External or independent links or textbooks might not be entirely up to date or may not contain all of the knowledge and skills required to pass in a certain subject.
EdPlace has a vast amount of worksheets and assessments on offer that are tailored entirely to the National Curriculum and are in line with most exam board specifications. You can check out the full breadth of our GCSE resources below. Another good starting point is to check out our homeschooling guide, where we have some tips on where to begin when it comes to searching out resources for your home school.
View our GCSE activities, revision materials and assessments
Another great resource bank, packed full of teacher-made presentations, plans and printables is TES.
How should I organise revision?
When you plan out your GCSE teaching overview, we'd recommend ensuring that you finish the actual teaching and content part around a month or so before the exam date. This extra time (as well as being a little bit of a break for you!) is an opportunity for your child to start packing in the revision. It's a great way to foster some independence by encouraging and supporting them to come up with a revision timetable in order to structure their own day.
During the revision stages, the input from you should focus on looking at good exam technique, going over past papers and reviewing the mark scheme together. It's worth finding some model answers (check online and in the examiner's reports) and helping your child to identify what makes the answer so effective and what skills were used to achieve it. Learning how to shape a successful answer is a skill that can be transferred to any topic or subject once mastered.
If your child is re-sitting any of their exams it's a great idea to pay (typically at a cost of around £10) to get your child's initial paper back. You can use this to assess the examiner's comments and work out where your child can make changes to their approach when it comes to retaking the exam.
Where do I go from here?
When it comes to entering your child for their exams and finding an examination centre where they can take the paper, your first and last port of call should always be the independent examination board website.
Many of the main boards will have a section offering advise specifically for private candidates, many of whom will be coming from a home school education.
You can visit the websites of the main GCSE exam boards here:
You can also explore IGCSE exam boards here: