Free home education days across the UK
If you're a homeschooling parent, then you're one of a growing community of parents across the UK. Over the past five years alone the latest statistics, released in February 2019, estimate the number of home-schooled children has doubled, according to Children's Commissioner, Anne Longfield.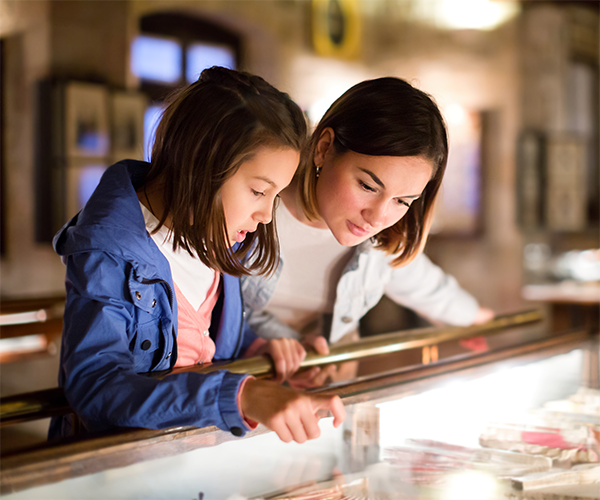 Most museums offer excellent educational activities for schools, and many enable home educators to book individual places on the workshops and shows – a quick call to the education department of your museum of choice is usually all it takes to book.
However, one of the benefits of the steep rise in the popularity of homeschooling is that many educational attractions are now offering special days entirely for home educators. On these Home Ed Days, you will be able to enjoy workshops, shows and activities with a cohort of other home educators and usually, the whole family is welcome!
Not only are these days offering your child a hands-on and immersive experience to help them embrace their love of science, English or maths, but they also provide a wonderful opportunity for socialising and networking with other home educating families. One of the advantages of being part of a home education community or group is that you could always enjoy a day out en masse, but if you do go it alone you might just find yourself and your child making some new friends anyway!
The content and frequency of these days will vary from site to site, however, many include workshops, tours and presentations aimed at a range of school levels. They may offer one Home Ed Day a term, or alternatively once a year. Check out the website of your local sites or museums to find out more and be aware that many places command a small fee in order to book your child's place.
We've compiled a list of some of the biggest providers around the country, but it's well worth investigating your local museums and sites to see what they offer specifically for homeschoolers. If they don't have a special day designated for home educators, why not get in touch and ask them if this is something they could consider? Tapping into such a rapidly expanding market would make good sense after all!
Regions
Bristol:
We The Curious: Home Educators
Buckinghamshire:
Chiltern Open Air Museum: Home Education Learning Days
Cardiff:
Techniquest: Home Educator Days
Hampshire:
Winchester Science Centre & Planetarium: Home Educator Days
Leicestershire:
The National Space Centre: Home Education Day
London:
The British Museum: Home Educators Day
The Tower of London: Home Education
Somerset:
The Roman Baths: Home Education Sessions
Warwickshire:
The Shakespeare Birthplace Trust: Home Education Day
Yorkshire: