What does it mean to write an essay? Where do you begin? Aren't essays just something you write in school? For our exciting 'My Summer Adventure' competition, here at Edplace we want you to tell us about your summer adventures in an essay. An essay is simply a short piece of writing on a subject of your choice. So where do you begin? Here are my top tips for a tip-top essay:
Think about all the ideas you want to include – brainstorm or mind map all your ideas.

Connect together any similar ideas and make a list of different points you are going to make.

Number the points in the order in which you want to write about them and you have a plan!

Before starting explaining your main points you need a snappy introduction. Write a short interesting paragraph introducing your topic, can you make the reader want to read on?

You now want to write about each of your main points in their own paragraphs.

Make sure each paragraph begins with a topic sentence; a sentence that clearly explains what the paragraph will be about. The rest of the paragraph will be you explaining your point in more detail.

Make sure you end your essay with a short concluding paragraph that sums up the main points in the essay.

When you have finished, check over your work making sure you are using a range of interesting adjectives and adverbs and that you have a range of punctuation.
WRITE, SHARE & GET A FREE GIFT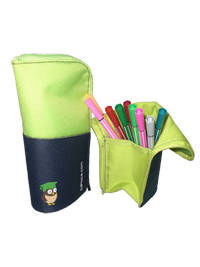 Send us your essay via [email protected] and receive a free Eddie pencil case! Your essay will then be entered in to win Harry Potter Studio Tour tickets for your family. Our English teacher will select the winning essay that will be featured in First News newspaper Junior Journalist column.
See more details here: https://www.edplace.com/summercamp2016/week4
We can't wait to read about your adventures. Good Luck!
Written by Roz Brown