Hi there shape spotter!
When you can see something from above, it is called a bird's eye view.
It is called this because it is what a bird would see if they were flying above it and looked down.
For example, if you are talking to your friend, you see their face.
But a bird flying over the top of your friend would see the top of their head!
What about if you were walking past a house?
You would see windows, a door and the side of the roof.
But a bird would see the top of the roof.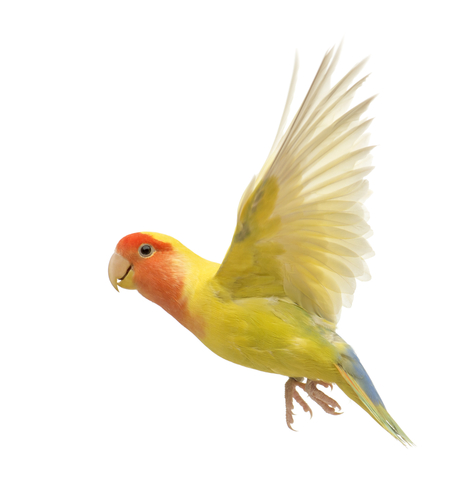 Have a look at this 3D shape.
In this picture, you can see some of the sides and top of the shape:

Can you match it to the view you would get from above (the bird's eye view)?
a)

b)

c)

d)

If you imagine that you are a bird flying above, what you would see is d!
Pssstt!

Here's a handy hint to help you reach superstar status:

Think about which faces are visible from above and then match the 3D shape to its bird's eye view.
Let's get started and engage our bird's eye!