Look at this travel graph, showing Anna's journey from home one morning.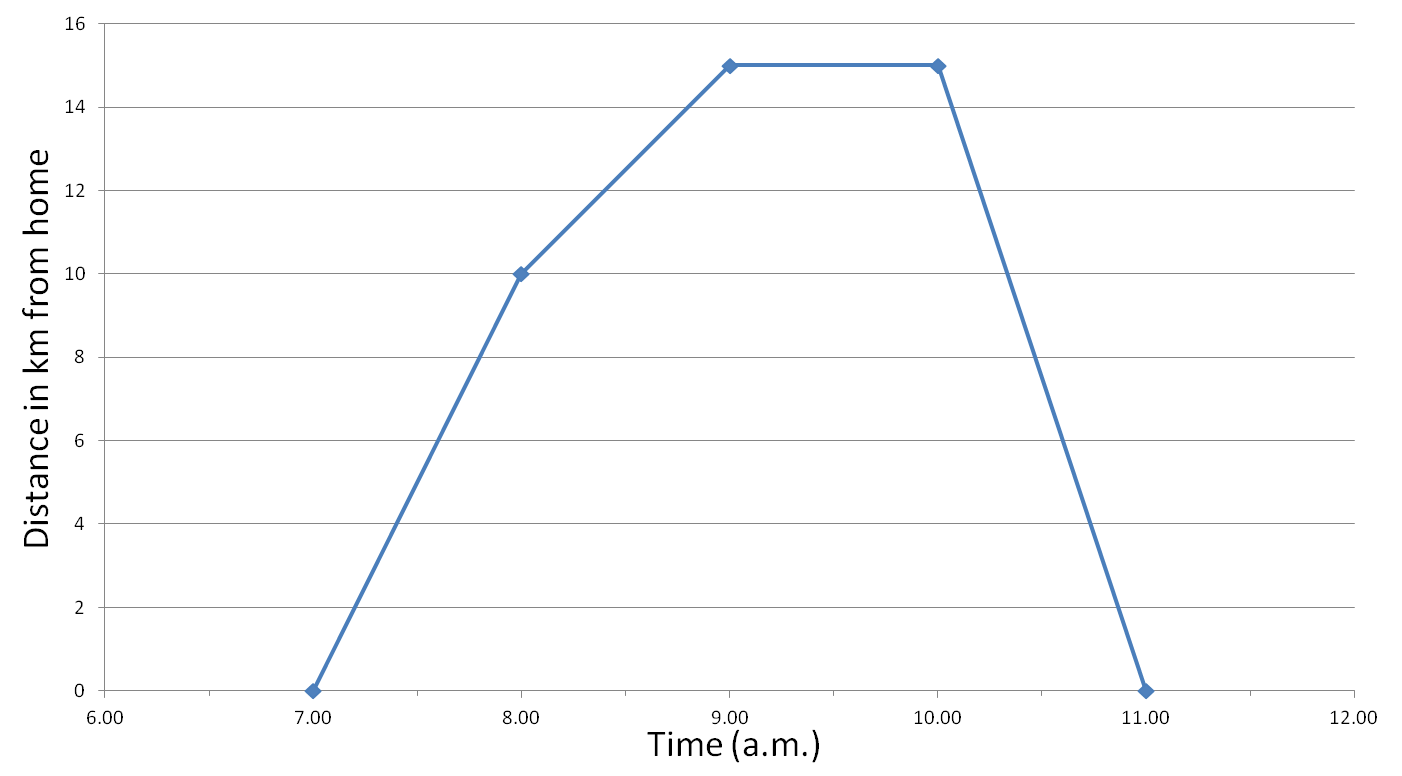 The horizontal axis shows the time and the vertical axis shows how far away from home Anna is at any time.
When she is at home, she must be 0 km from home.
Clearly, she leaves home at 7.00 am and returns at 11.00 am.
At 8.00 am, her speed slows down and, between 9.00 am and 10.00 am, she is stationary.