Think about the last time you experienced a storm. How did you feel?
Lots of people find storms pretty scary. During a storm, have you noticed how dark it can become? This is actually because all of the water from the storm looming above us blocks out the Sun.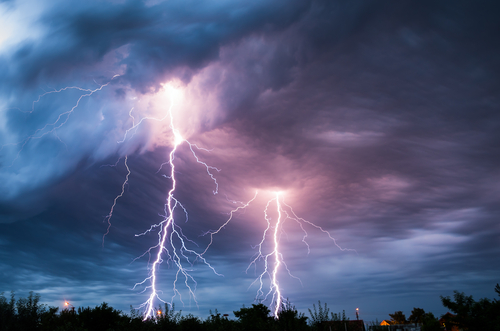 For this activity, you will need to turn to the poem 'Storm on the Island' by Seamus Heaney, which can be found in your Power and Conflict anthology.
The poem describes an island that is damaged by a terrible storm. The islanders think they have made themselves safe, but the storm is a much more powerful force than expected.
We are going to look at key quotations from the poem and explain their meaning.
Let's move on to the questions.