When we add 1000 to a 4-digit number, we must increase the digit in the Thousands column by 1.
Here is the number 1623 shown on a Thousands Hundreds Tens Ones abacus.
*Notice that the abacus says units. Units are another word for ones.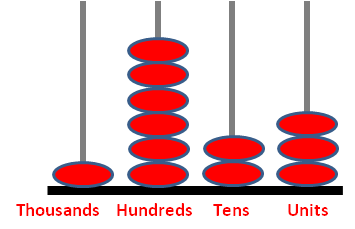 When we add 1000 we add an extra number to the Thousands column.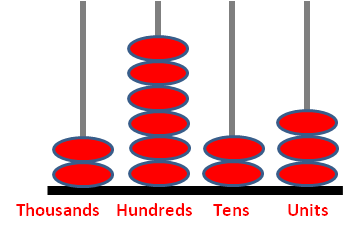 1623 + 1000 = 2623
Example
Add 1000 to:
5028
Answer
We increase the 5 in the Thousands column by 1 to get 6 in that column.
5028 + 1000 = 6028