In this activity, we will learn about long multiplication.
e.g. Find the product of 96 and 32.
Answer: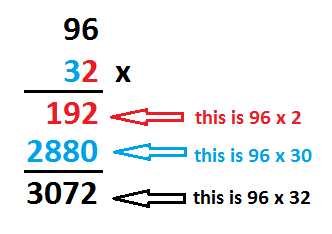 We get the answer by adding the red and blue rows together.
The answer is 3072.
Want to understand this further and learn how this links to other topics in maths?

Why not watch this video?